Skip to Content
Woman Sues NY Gym After Elastic Band Accident Causes Partial Blindness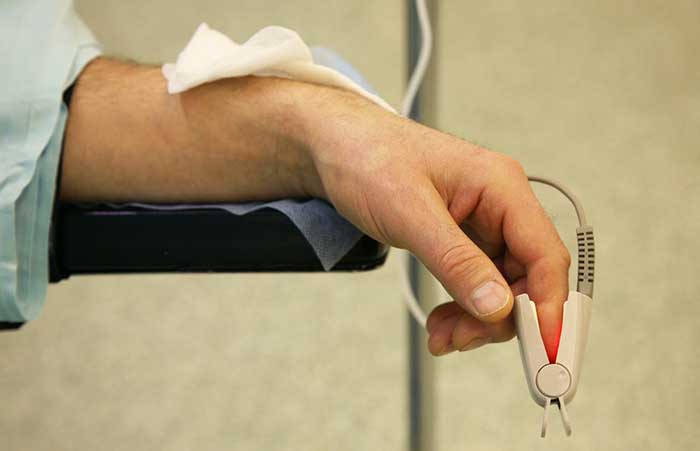 Every owner of a property has the legal duty to maintain a property in a safe condition for individuals who are lawfully present on the property. If someone suffers an injury as a result of the property owner failing to maintain a safe environment then the property owner may be liable for damages. This is known as "premises liability."
Premises liability accidents can occur in a variety of such situations, such as at a grocery store or in a parking lot. Premises liability accidents are common where there are inherently dangerous objects, such as at a construction site, or even at a gym, as one woman recently experienced.
Woman Injured While Working Out at Gym
In June 2013, Elizabeth Nicole Lapp had been working out at her gym in Manhattan, Club 7. During a training session, Lapp had been using a training band. One move required her to put the band around her feet and pull the handles toward her chest. During the maneuver, the elastic part of the band allegedly slipped off her foot and hit her in the face.
The woman allegedly "suffered traumatic iritis and hemorrhage of both eyes as the result of this blunt force trauma and has suffered permanent loss of vision in her left eye." Now, the woman has filed a lawsuit seeking damages in excess of $1 million for her injuries.
In the complaint, the woman claims that the gym and the owner of the gym (as well as other parties) are liable for the injuries she suffered during the class. Specifically, the woman claims that the gym and its owner are liable for her injuries because they failed to provide reasonably safe facilities and placed the woman in a dangerous and perilous condition. The woman seeks damages to compensate her for physical and emotional pain and suffering, medical expenses, and loss of employment. The woman is also seeking punitive damages, as well as her attorney's fees and costs.
Contact a Brooklyn Accident Attorney
If you or someone you know has been injured on someone else's property, a Brooklyn accident attorney can help you understand your rights. A Brooklyn accident attorney at Peter Berger Koshel & Goldberg Law Offices will help investigate your case and will let you know whether you may be able to obtain compensation for your injuries. Whether it is a simple slip and fall accident or a devastating construction accident, we will work diligently on your case to make sure that you recover the compensation you deserve.
Contact a Brooklyn accident attorney today for a free initial consultation and case evaluation. Call us today at (1800) 836-7801 or visit our office at 26 Court Street, Suite2803, Brooklyn, NY 11242.