Skip to Content
Subway Accident Lawyers in Brooklyn, NY
Call Us If You Were Injured In A Subway Accident
Peters Berger Koshel & Goldberg, P.C. has years of experience in the legal profession. Our expertise and knowledge have served our clients well. We continue to offer diligent services to everyone who uses our services. If you require a subway accident lawyer in Brooklyn, NY, then you can count on our team to secure a victory in the courts. New York's subway system is the largest in the world, and with so many people using it each day, there are bound to be some accidents. You have the right to get compensation from the at-fault party, whether the Metropolitan Transit Authority or an individual. We are the law firm that can get it for you.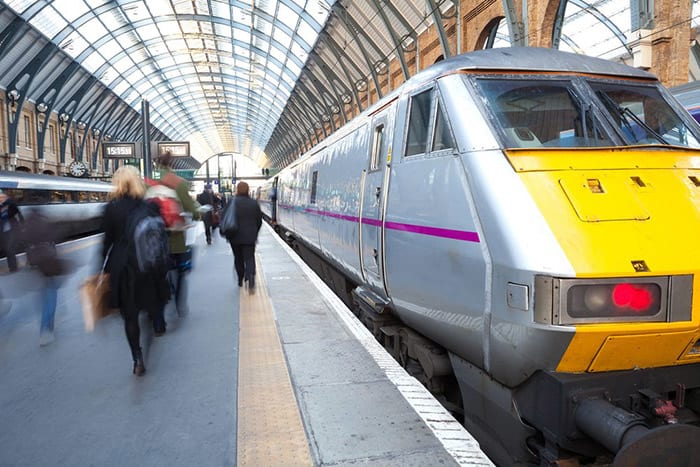 What Our Subway Accident Lawyers Have To Offer You
While subway accidents are not particularly common, they can be challenging to litigate. There are several reasons for this fact. For instance, if you slip and fall on a wet or frozen patch, the MTA will likely fix the issue very quickly, making it hard to document the cause of your accident. Even if something clearly caused your injuries, it can be challenging to receive fair compensation. We have the experience and expertise required to advocate on your behalf. Over the years, we have recovered countless settlements for our clients due to our professionalism and diligent work. We will do the following for you.
Work with experts to thoroughly document your case
Investigate the circumstances surrounding your accident
Identify all parties that are responsible for the injuries
Fight on your behalf if the at-fault party attempts to blame you
Negotiate with insurance companies on your behalf
The Most Common Causes of Subway-Related Accidents
Traveling throughout the city using the subway system is one of the most efficient ways to get around New York. But your day can be ruined by an accident. Our attorneys understand how to react quickly to secure a benefit that is fair and reasonable. There are numerous types of subway accidents, but some of the most common ones we see include:
Slip and Fall Accidents
Falling Onto the Tracks
Getting Caught Between Doors
Subway Derailment
Subway Crashes
Electrocution or Electric Shock
Assault-Related Injuries Due to Negligent Security
What Causes Subway Accidents
The accidents that typically occur in subways are as numerous as their causes. Our team understands this and works hard to establish fault. Your accident might have been caused by negligent maintenance or crumbling or damaged staircases. Slippery floors and poor lighting are common causes. Defective subway turnstiles are more common than you think and can cause bodily harm. Broken elevators and escalators, signal errors, and even sudden stops can cause injuries such as:
Bumps, Scratches, and Bruises
Brain Injuries
Amputations
Paralysis
Broken Bones
Burn Injuries
Head and Neck Injuries
Nerve Damage
Vision or Hearing Loss
Soft Tissue Injuries
Organ Damage
Chest Injuries
Catastrophic Injuries
Wrongful Death
When To File A Subway Accident Claim in NYC
Unfortunately, you will have limited time to file a claim in the aftermath of a subway accident. New York City's statute of limitations gives you three years to file a personal injury lawsuit. However, practically speaking, your timeframe is much shorter because the MTA will be so swift in repairing the issue that caused your accident. It is worth noting that as government agencies, the NYCTA and MTA are granted special rules that limit your ability to file a claim to 90 days. To file one, our attorneys will file a notice of a claim with the appropriate authorities. That claim will include:
Your Name and Your Attorney's Name
Where the Accident Occurred
A Description of How the Accident Happened
A Description of Your Injuries and Damages
Contact Peters Berger Koshel & Goldberg, P.C. Today
At Peters Berger Koshel & Goldberg, P.C., we have successfully won judgments for our clients in various fields, including personal injury and surgical error. This experience makes us ideally suited to navigate the tricky waters of subway accidents. We understand how to use video surveillance, eyewitness testimony, the testimony of NYCTA and MTA employees, and your own photos and videos to make a strong case. From there, we know how to successfully win a settlement on your behalf. Contact us today to get started.
Experienced Personal Injury Attorney in Brooklyn