Skip to Content
Personal Injury in Brooklyn, NY
Our Team Represent Clients in Personal Injury Cases
The personal injury attorneys at Peters Berger Koshel & Goldberg offer some of the best legal services in Brooklyn, NY. If you suffer an injury as the result of someone else's negligence and are unable to work or maintain your regular routine, you may be entitled to compensation. Our personal injury lawyers can help. We have been representing clients in the area for years and are dedicated to providing the highest level of service available. We invite you to schedule a consultation with our team to discuss your circumstances and collectively determine whether you have a worthwhile claim. Call us today to learn about the various types of personal injury lawsuits, the process for filing claims, and more.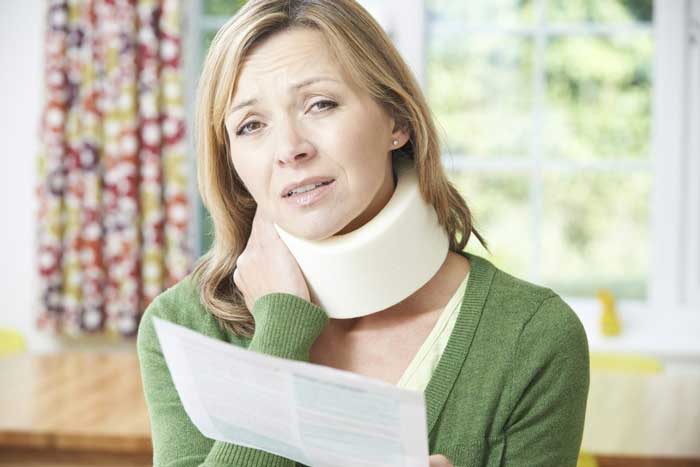 Recognizing the Basis for Personal Injury Cases
After suffering an injury, you must prove another individual acted inappropriately or failed to take appropriate action. Peters Berger Koshel & Goldberg has handled scores of personal injury cases, and we have the expertise to prove someone else was at fault for your misfortune. Personal injury cases fall into the following categories:
Intentional Harm – This type of case is most common when one person assaults another. Such situations may also involve criminal charges.
Negligence – We can prove negligence by showing one party failed to behave in a responsible manner, which led to another party's injury.
Strict Liability – Personal injury lawsuits based on strict liability often deal with defective commercial products.
We Specialize in All Types of Personal Injury Lawsuits
Individuals can file personal injury lawsuits following circumstances during which an injury occurs due to someone else's negligence. The attorneys at Peters Berger Koshel & Goldberg have handled all types of personal injury lawsuits in Brooklyn over the years. We may be able to help you receive compensation for any of the following personal injuries:
Bike collisions
Catastrophic injuries
Defective products
Dog bites
Industrial disease
Premises liability
Understanding the Personal Injury Claims Process
Recovering from your injury may take weeks, months, or even years. While you are healing, you are likely accruing medical expenses and may be unable to work or provide for your family. But Peters Berger Koshel & Goldberg, P.C. can help relieve some of your stress through our personal injury claims process. We will begin by reviewing all the elements of your case to make sure it is worth pursuing. Information we gather during this stage of the process includes details about your injury, medical treatment, insurance coverage, any available police reports, and more.
If we deem that you are eligible to receive compensation based on all the facts, we will complete the paperwork associated with filing a claim. After filing your complaint, we will prepare your case. The preparation phase involves gathering police records, witness statements, and other beneficial evidence. Depending on the circumstances, you will either be presented with a settlement offer or the case will go to court. We will help you determine what is in your best interests and proceed accordingly.
Know the Statute of Limitations for Personal Injury Claims
You should connect with our attorneys as soon as possible after suffering an injury. This allows us time to review your case and discuss your options while you still have them. The statute of limitations for most personal injury cases in New York is three years. This means you must file your lawsuit no more than three years after the date of your injury or risk being ineligible for compensation.
Why You Should Hire Our Legal Team
Our personal injury lawyers have handled a wide array of personal injury cases. This experience will prove beneficial because we understand how the system works and can provide guidance with every step of the way to ensure you receive the best outcome possible. Defendants in your case may include large, powerful corporations, so you need our aggressive attorneys fighting on your behalf. Our lawyers are dedicated to providing our clients with the highest level of legal service. With highly-experienced legal attorneys at your side, you can rest assured that your case will be well represented.
Contact Peters Berger Koshel & Goldberg Today
If you have suffered an injury as the result of someone else's negligence or intentional harm, you deserve compensation to cover medical expenses, lost wages, as well as any pain and suffering you've endured. The personal injury attorneys at Peters Berger Koshel & Goldberg proudly represent clients from throughout Brooklyn and the surrounding areas. Contact us today to schedule a free consultation.
Experienced Personal Injury Attorney in Brooklyn