Skip to Content
Motorcycle Accident Lawyer in Brooklyn, NY
Have You Been in a Motorcycle Accident?
Peters Berger Koshel & Goldberg, P.C. is an experienced and dedicated law firm specializing in litigating motorcycle accidents. Our Brooklyn, NY motorcycle accident attorneys have the expertise required to retrieve a favorable settlement on your behalf. We are always accepting new clients. If you have suffered injuries from a motorcycle accident, and somebody else is at fault, then you are entitled to benefits. We fight hard to ensure you receive them. We cannot undo the damage caused by your accident. But we can ensure that someone else covers your medical bills and pays you for your pain and suffering. That's our promise to you.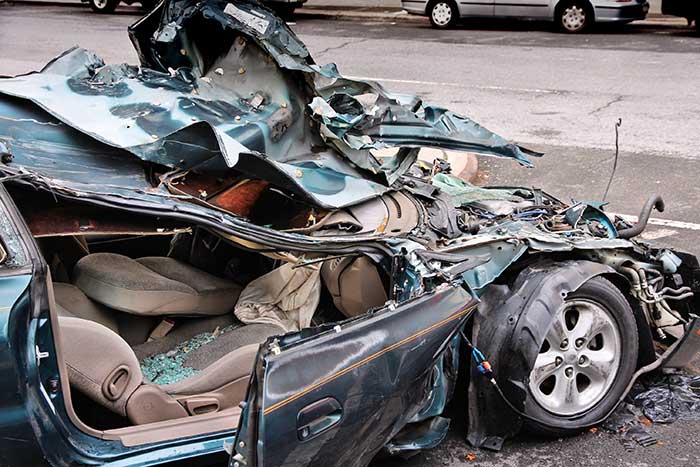 We Are Here For You When You Are Injured
While motorcycles are exhilarating to ride, they are dangerous. When you are on your bike, you are entirely exposed to the dangers of the road. Even when you follow all the rules of the road and drive carefully, others can place you in danger. Most motorcycle accidents occur due to collisions with cars or trucks and are rarely the motorcyclist's fault. And unfortunately, bikers always sustain the brunt of the damage during the accident. That is why we take so many motorcycle accident cases. Fortunately for you, we have years of experience representing clients who were in an accident, and we aggressively seek the best result possible.
Why You Require A Motorcycle Accident Attorney to Help
If you were recently injured in a motorcycle accident, it might be tempting to resolve the matter by yourself. We do not recommend it. In many cases, insurance adjusters will tell bikers that they do not need the services of an attorney. While this is technically true, motorcyclists rarely win fair compensation without a legal fight. Unfortunately, the insurance industry tends to have a bias against motorcyclists, and they are not looking out for your interests. We will. Our experienced attorneys will take over and ensure you get the best settlement possible. Achieving this goal on your own is not possible.
Never Allow An Insurance Adjuster to Get Involved
After you are in an accident, you will be understandably shaken. However, it is critical to keep a level head. The worst thing you can do is get involved with the other party's insurance adjuster. They are not on your side, and they will not look out for your interests. Politely decline a written or verbal statement and explain that you have obtained the services of our legal team. Tell them we will be in touch and end the conversation. Doing so will give you the best chance of success during the legal process.
The Conditions That Can Lead to Motorcycle Accidents
Traffic accidents can be difficult and complex. It pays to have an experienced attorney on your side. According to the National Highway Transportation Safety Administration (NHSTA), many serious motorcycle accidents occur during collisions with other vehicles. Specifically, over 40 percent of those accidents occurred when a car or truck turned left directly into the path of a motorcycle traveling in the proper lane. Other causes of motorcycle accidents include debris from construction sites and even tire tread from large trucks. Other causes of motorcycle accidents include:
Not adjusting driving during poor weather conditions
Not signaling a turn or lane change
Tailgating
Ignoring traffic lights or stop signs
Speeding
Driving on the wrong side of the road
Distracted driving
Driving under the influence
And More
What Kind of Damages Can I Pursue?
When we meet with you, we will discuss many things. In addition to getting a clear and comprehensive picture of the accident and its circumstances, we will discuss your injuries and their ramifications. Once we have done these things, we can solidify a plan of action. There are two types of damages that we can seek: economic and non-economic damages. Monetary damages can include medical expenses, rehab costs, prescription medications, assistive devices, vehicle alterations, and other out-of-pocket costs. Non-economic damages include pain and suffering, mental anguish, disability, disfiguration, and more. Some typical motorcycle injuries include:
Amputations
Spinal Cord Damage
Paralysis
Brain Injuries
Neck and Back Injuries
Facial Injuries
Chronic Pain
Dead
And More
Contact Us Today To Get Started With Your Case
We understand the pain – both physical and mental – that a severe motorcycle accident can cause. We know that you will likely feel overwhelmed by the magnitude of the situation. Our goal is to defend your rights aggressively while simplifying matters for you. We will handle the legal issues on your behalf so you can focus on getting healthier. Our experience and expertise are our greatest assets. We are proud of the reputation we have garnered over the years, and we work hard to further that reputation one client at a time. Contact Peters Berger Koshel & Goldberg, P.C. today.
Experienced Personal Injury Attorney in Brooklyn