Skip to Content
Slip & Fall Injuries in Brooklyn, NY
Professional Slip & Fall Attorneys
The slip-and-fall injury attorneys at Peters Berger Koshel & Goldberg provide legal services to residents throughout Brooklyn, NY and the surrounding areas. Property owners are responsible for maintaining their premises in a safe condition so that people using their property can do so without fear of injury. Property owners are also responsible for keeping common areas of the buildings well-lit, clean, secure, and safe. If a person is injured because of an unsafe premises, they may have a claim against the property owner. Read on to learn more about slip-and-fall injuries in Brooklyn.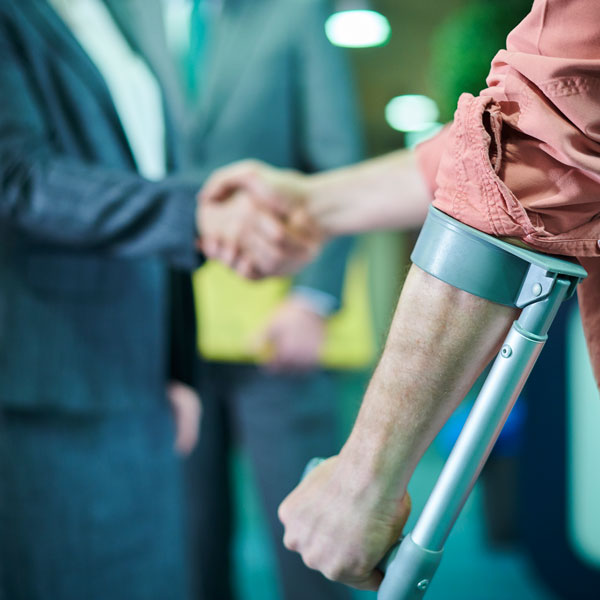 Common Causes of Slip & Fall Injuries
Injuries resulting from a slip and fall or a trip and fall can be severe and debilitating. These include broken bones, dislocations, torn ligaments, spinal cord, and brain injuries. Common causes of slip-and-fall injuries can include, but are not limited to, the following:
Unsafe stairs
Defective or missing handrails
Uneven steps
Uneven walking surfaces
Ripped, worn, and uneven floor coverings
Slipping on debris or other materials in halls or on stairs
Wet or slippery floors
How Long Do Slip & Fall Settlements Take?
Slip-and-fall cases can sometimes be complex, especially if serious injuries are involved. Plus, there is always the issue of liability, which the property owner often contests. In general, cases should not be resolved until the victim has fully recovered or has a clear sense of their medical prognosis and need for future treatment. Generally, cases involving soft tissue injuries tend to resolve in three to six months. In cases where the injuries are more severe or when a party refuses to settle out of court, it may take 12 to 18 months to receive an award.
How Much Are Slip & Fall Settlements?
There is no one answer to this question, as slip-and-fall settlements can range. The amount of money you can expect to receive depends on several factors, such as medical bills and other expenses, lost income, and pain and suffering. Punitive damages may also be awarded in some cases. A short-term injury that will not affect the victim too dramatically has lower average payouts. Amounts increase from there based on the severity of the injury. Broken bones and spinal cord problems will increase the settlement amount significantly. The highest amounts of slip-and-fall settlements often involve traumatic brain injuries (TBIs), amputations, and other disabilities.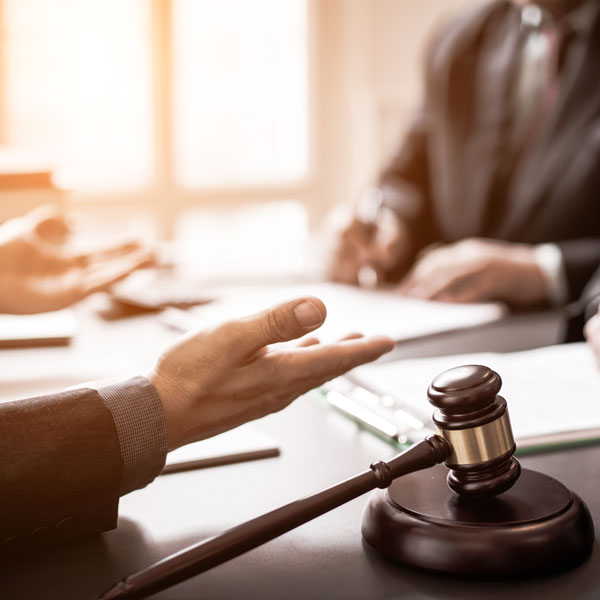 What To Do After a Slip & Fall Accident
A slip-and-fall accident can be a scary situation. It's essential to take the proper steps so you can resolve your case promptly and receive the compensation you deserve. Your first step should be to assess your medical situation. Even if you only have bruises, it's a good idea to get checked out by a doctor. This will help your case if you discover that your injuries are worse than you thought. It's also a good idea to take photos of the scene. Try to get pictures of the spill or whatever caused you to slip and fall. You should also get contact information from witnesses. Anyone who saw you during or immediately after the fall will be able to help prove your case. If the accident occurred at a place of business, be sure to let the store manager know. You may need to fill out an accident report. If there are no forms, get the manager's contact information so you have it readily available.
What To Do if You Slip & Fall at Work
Slips and falls are one of the top causes of workers' compensation claims. If you suffer one at work, it's important that you let your employer know right away. You will need to fill out a report so that you can receive workers' compensation benefits. Even if the accident was your fault, you are still entitled to compensation. You must be treated by a physician approved by your employer, even if it's not one you normally see. You must follow your doctor's instructions about when you can return to work.
If your injuries were caused by a third party, you could also file a lawsuit and receive compensation for damages not covered by workers' compensation benefits. This means you could receive reimbursement for out-of-pocket expenses as well as pain and suffering and the full amount of your lost income. If your injury resulted in disability, you could receive compensation for that as well.
Why You Need a Brooklyn Slip & Fall Lawyer
When someone is involved in a slip-and-fall accident, they may initially believe they are not due any compensation. However, if it occurred on property that wasn't maintained properly, just compensation may be due. It is easy for anyone to slip or trip and fall on a sidewalk not properly set or maintained, and this can result in not only thousands of dollars in medical bills but additional lost wages from being away from work, plus the pain and suffering the individual must endure. At the same time, they recover from the damages of the injury. A highly-trained and-experienced Brooklyn slip-and-fall lawyer can fight for you and obtain total and fair compensation for your injuries.
Our Brooklyn Slip & Fall Lawyers Are Here To Help
Insurance companies have well-trained lawyers who are experienced at making sure that the victims of negligence do not receive fair compensation. You need a dedicated, knowledgeable, and determined Brooklyn slip-and-fall lawyer to make sure you receive the compensation you are entitled to. One of our Brooklyn slip-and-fall lawyers will guide you through this difficult process, beginning with a free consultation to determine whether you actually have a viable case. We advise our clients on their rights and how to best proceed. There is a limited amount of time in which you can file a claim in a slip-and-fall case. Slip, trip, and fall cases can be complex, and you should contact a lawyer skilled in New York slip and fall litigation as soon as possible.
Contact Us Today About Slip & Fall Injuries
Slip, trip, and fall accident cases are taken on a contingency fee basis. If we accept your case, there is no fee unless we recover damages on your behalf. Because we carefully select cases, we have more time and attention to give to each client. Contact us today for a free initial consultation. Please don't hesitate to reach out to our legal team with any questions or concerns you may have. We look forward to representing you.
Experienced Personal Injury Attorney in Brooklyn