Skip to Content
Truck Accident Lawyers in Brooklyn, NY
Commercial Truck Accident Lawyers Fighting for You
Peters Berger Koshel & Goldberg, P.C. is committed to offering the highest quality services for people involved in truck accidents. Our Brooklyn, NY truck accident attorneys have the knowledge and experience needed to fight for you. If you've suffered injuries from a truck accident and you were not at fault, you are entitled to benefits. You do not need to worry about your medical bills or mental pain. We ensure that the person or company at fault will cover all your expenses. Contact us today.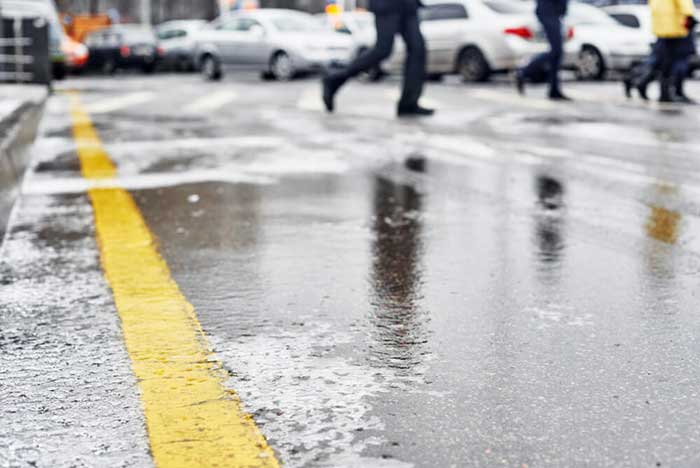 About Our Truck Accident Lawyers
You can trust our legal team to investigate and litigate commercial truck accidents, including 18-wheelers, tractor-trailers, dump trucks, and delivery vans. If you're a victim or a victim's family member in a truck accident case, we can represent you. We'll advise you about your rights following an accident with a negligent commercial truck driver. It's critical to seek our legal advice as soon as possible. You should contact us before discussing options with an insurance company. Our friendly commercial truck lawyers are here for you.
Common Causes of Truck Accidents in Brooklyn, NY
The most common causes of commercial truck accidents include:
Driver Fatigue –The risk of accidents skyrocket when drivers are sleepy behind the wheel. Many commercial truck drivers get behind the wheel even when exhausted. If they aren't following the laws and regulations about how many hours a truck driver can work, they suffer from driver fatigue.
Distracted Driving – Distracted driving includes any activity that takes the driver's eyes off the road. Whether they're texting, looking at GPS, bending over to the other seat, or eating, distracted drivers can be deadly.
Traffic Offenses –Many companies pay trucking employees by the delivery load. This pressure can lead to speeding and running stop signs. Large trucks are challenging to control, leading to catastrophic consequences.
Lack of Safety and Maintenance Inspections – Commercial truck drivers are obligated to ensure their vehicle is in optimal working order. If they don't follow maintenance and safety inspections, the truck could fail while carrying heavy or hazardous cargo.
Truck Accident Compensation
We understand many victims face facing significant medical bills following a truck accident. An emergency room visit and prescription medications can cost thousands of dollars. If your injuries are severe, you may need to pay for in-home care, physical therapy, and medical equipment. You may even need to take off work for your injuries. If someone else is at fault for your injuries, you deserve compensation for these significant financial losses. Your physical and mental injuries deserve payment. We will fight to receive a truck accident settlement to cover:
Mental anguish
Physical ailments
Medical costs
Lost wages
Reduced quality of life
Loss of earning capacity
Common Insurance Issues After a Truck Accident
Many people face multiple insurance issues after a truck accident. An insurance company is not looking out for you. They want to protect the motor carrier, so they're more concerned with securing their profits. If you speak to them before us, they might deny your insurance claims and avoid payouts. As your attorney, we communicate with your insurance company. We boost your chances of maximizing your truck accident settlement. We are prepared to negotiate your payout and prepared to go to court. Most insurance companies understand it's better to settle for a reasonable amount than take the time and money to go to trial. We also know how to handle the situation if a truck driver or company claims you were at fault. An insurance agency often sides with the company to limit your claim. We're on your side and will work to provide you had little to no fault in the accident.
 Contact Us Today To Get Started
The Peters Berger Koshel & Goldberg, P.C. team want to help you get relief from the mental and physical pain caused by a truck accident. We'll defend your rights and make your life a little easier in a stressful situation. We're proud of our reputation and are committed to excellence for our clients through our many practice areas. Contact us today to get started.
Experienced Personal Injury Attorney in Brooklyn