Skip to Content
Wrongful Death Attorneys in Brooklyn, NY
We Can Represent Your Family in Wrongful Death Cases
Dealing with the loss of a loved one is an emotionally challenging time under any circumstances. But if a family member dies as the result of someone else's actions, the grief may be even more unbearable. The wrongful death attorneys at Peters Berger Koshel & Goldberg, P.C. want to ensure you and your family receive justice. We are proud to represent clients in Brooklyn, NY, and the surrounding area. Our team will ensure you understand your options and then handle all of the legal proceedings so that you can grieve properly. We have extensive experience with wrongful death cases and a proven track record for getting our clients what they deserve. Call us today to learn more about wrongful death lawsuits and how we can help you.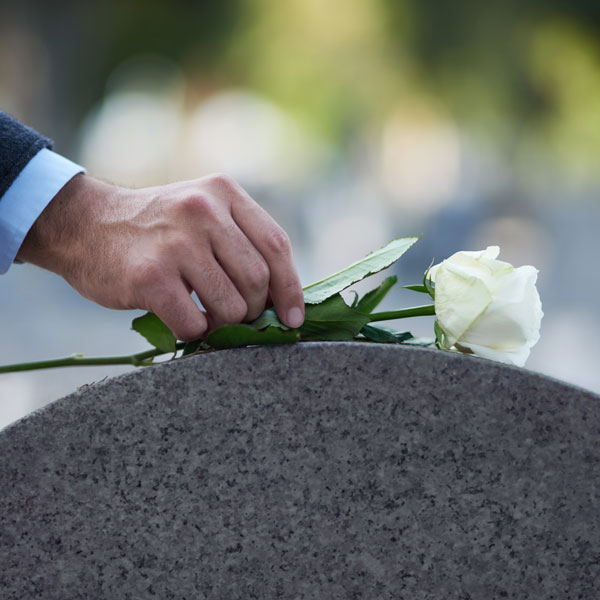 What Is A Wrongful Death Lawsuit?
The state of New York outlines several requirements for proving a wrongful death. The law firm of Peters Berger Koshel & Goldberg, P.C. will happily provide a free initial consultation for clients in Brooklyn, NY to discuss their claims. According to the New York Estates, Powers, and Trusts Code Part 4, a wrongful death lawsuit must prove that another individual's negligent conduct caused a death. It must also show a cause of action the deceased could have pursued in court had the death not occurred. Finally, the deceased must be survived by one or more persons who have suffered a loss as the result of the death, and there must be damages that the estate can recover.
Accidents that Qualify for Wrongful Death Claims
Many types of accidents meet the legal standard of qualification for a wrongful death claim. The lawyers at Peters Berger Koshel & Goldberg, P.C. will help you prove negligence. We have investigated wrongful death claims involving:
Aviation accidents
Bicycle accidents
Boating accidents
Bus accidents
Distracted driving accidents
Who Is Eligible to File A Wrongful Death Lawsuit?
New York requires the personal representative of a deceased person's estate to file a wrongful death claim. This means that, unlike in other states, a family member cannot bring forth a lawsuit on his or her own. However, the personal representative of the deceased individual's estate can seek damages for losses suffered by his or her heirs, beneficiaries, or devisees as well as any damages suffered by the estate itself. If a court awards damages, the personal representative holds the damages award in trust for the surviving family members to whom they belong.
You May Be Entitled to Various Types of Damages
Every wrongful death lawsuit is unique, so the types of damages available will vary depending on the specific circumstances and facts proven in court. But Peters Berger Koshel & Goldberg, P.C. has helped clients receive compensation for losses including:
Conscious pain and suffering suffered by the deceased
Funeral and burial expenses
Lost inheritance suffered by surviving heirs
Reasonable healthcare expenses related to the deceased person's illness or injury
The value of parental care and guidance to surviving children
The value of supporting the deceased provided to family members
Wages lost between the deceased person's final illness or injury and death
How Our Wrongful Death Lawyers Can Help You
The law firm of Peters Berger Koshel & Goldberg, P.C. is eager to help you file your wrongful death lawsuit. It is imperative that you act quickly because the window to file your claim is only two years from the date of the deceased person's death. Our team has extensive experience with all types of wrongful death lawsuits, so we know how to investigate and proceed with such cases. Following an initial consultation, we will gather all of the facts in your case. This compilation will involve reviewing documents and any video recordings, interviewing witnesses and relevant personnel, and evaluating the overall circumstances. We will then advocate on your behalf to ensure you and your family receive compensation for your loss.
Contact Peters Berger Koshel & Goldberg, P.C. Today
The death of a family member is overwhelming. Dealing with a wrongful death claim makes the burden exponentially heavier. Let the wrongful death attorneys at Peters Berger Koshel & Goldberg, P.C. help. We have been assisting clients in filing their claims in Brooklyn, NY for years, and we are confident we can be of service to you. Contact us today to schedule a free initial consultation.
Experienced Personal Injury Attorney in Brooklyn