Skip to Content
New York Surgical Error Attorney
Have you or a family member suffered harm or injury due to malpractice in the form of a surgical error?  Unfortunately, surgical complications can  arise and errors sometimes do occur during surgical procedures.  Surgical errors can occur in many ways, including failing to recognize and repair injury to an organ, leaving behind a surgical tool or item inside of the patient, or incorrectly performing surgery and causing injury.
To get a experienced attorney on your side, contact a New York surgical error attorney for an evaluation of your case. They will take on your case with expertise and experience to gain fair and full compensation.
Surgical errors can be caused by a physician's negligence. If the treating physician or surgeon's performance deviated from acceptable medical practice and caused unnecessary injury or complications, he or she could be responsible for medical malpractice.
When surgical errors cause unnecessary pain and disability, you do not need to suffer in silence; you may be entitled to monetary compensation. You do not have to accept a doctor's negligence. A New York surgical error attorney is a true advocate, committed to obtaining justice for their clients.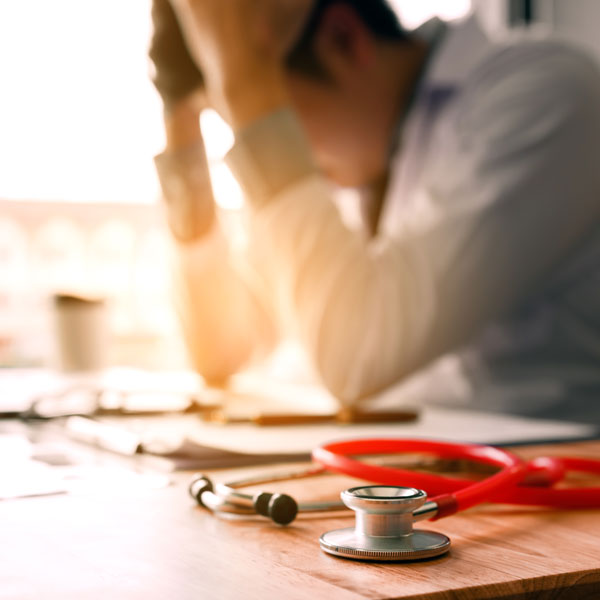 It is alarming how many hospitals and doctors do not admit to mistakes during medical procedures and deny that the cause of harm was due to their own negligence.
If you feel you or a member of your family has suffered injuries due to a surgical error, please contact the N.Y. medical malpractice lawyers at Peters Berger Koshel & Goldberg, P.C. for peace of mind, and a personal and experienced approach to handling your case.
What Is an Acceptable Risk of Surgery?
Hospitals and doctors cannot guarantee successful results in all surgical procedures. When surgery is implemented to try saving or extending a life, complications are often acceptable risks.  Not all surgical injuries are due to malpractice.
It is different when complications are caused by the negligence of a physician. Errors can occur in most types of surgery. If the surgeon deviated from good and accepted medical practice causing unnecessary complications, then medical malpractice has occurred and the physician should be held responsible.
Surgical errors and complications can result in added hospital stays, further surgical procedures to correct errors, and even cause permanent loss or damage to normal physical function. They can result in long-term negative effects on patients and even loss of life.
Surgical Errors Examples Dealt with by a New York Surgical Error Attorney
Any errors that occur during all types of surgery.
Surgical mistakes during caesarean sections or errors during childbirth that lead to injuries to the child or to the mother
Surgery performed on the wrong part of the body
Misdiagnosis of cancer or other disease, resulting in unnecessary surgery
Improper dressing of wounds resulting in infection
Inadequate closing of surgical wounds preventing proper healing
Items such as medical tools left in the patient
Improper pre-surgery explanation of risks of surgery
Providing an overdose or inadequate amount of anesthesia resulting in trauma.
Any procedures that were unauthorized pre surgery
Performing an incorrect type of surgery
Damage to organs close to the surgery area
Obtain Legal Help From a Surgical Error Attorney
It is vital that you seek legal advice from a New York Surgical Error Attorney immediately if you feel you have been a victim of malpractice. Choose an attorney who is experienced in medical malpractice and has professional access to an array of experts in all medical fields: pharmacology, surgery, oncology, cardiology, neurology, pathology and toxicology, so you are assured of getting the best possible results for your case.
The New York surgical error attorneys at Peters Berger Koshel & Goldberg, P.C. are highly knowledgeable and experienced in the field of surgical and medical malpractice law. They can offer you the diligent and fearless representation you need if you or a family member have been a victim of medical negligence. They are dedicated to achieving the maximum results in litigation cases or negotiated settlements for their clients.
"For us the biggest satisfaction we can gain is seeing victims of wrongdoing receive fair and full compensation and knowing that this will help to afford them and their families the best possible quality of life," says Richard L. Goldberg, one of the managing partners.
Contact Peters, Berger, Koshel & Goldberg, P.C.
If you or one of your loved ones have received substandard care or have been a victim a surgical error, call 718-596-7800 for a free consultation from the expert New York surgical error attorneys at Peters, Berger, Koshel & Goldberg, P.C.
Experienced Personal Injury Attorney in Brooklyn