Skip to Content
New York Construction Accident Attorney Peters Berger Koshel & Goldberg, P.C.
Working in construction in New York City can be exciting and rewarding work.  It can also be hazardous.  Sometimes, no matter how many precautions are taken by construction companies and contractors, accidents happen.  An experienced construction accident law firm like Peters Berger Koshel & Goldberg, P.C. doesn't just handle construction accident cases, they truly understand them. They have a thorough knowledge of why and how these accidents happen and why, had proper safety measures been taken, the accident could have been prevented.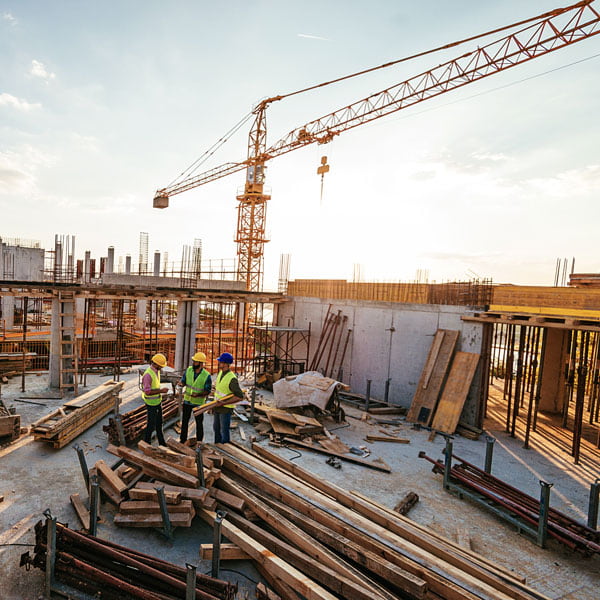 New York Labor Laws Protects Construction Workers
Under the law, employers and building owners have an obligation to protect the safety of workers. The law is enforceable equally against property owners, construction company employers, and general contractors. An experienced Brooklyn construction lawyer can use the law to your best advantage.
Why You Need to Call a Construction Accident Law Expert
While any accident in a workplace can be painful, accidents that take place on construction sites can be devastating or deadly.  If a worker is involved in an accident, it is important to make sure that there is someone looking out for that worker's best interests. Every worker is entitled to work in a safe environment, but there are times that companies fail to ensure the working area is truly safe.  It takes an experienced Brooklyn construction accident lawyer to make sure that the negligent parties' insurance company pay for the pain, suffering, lost wages and medical expenses necessary to guarantee the injured construction worker's recovery.
Common risks construction workers face daily:
Brooklyn Construction Accident Lawyer Near You
While it might not seem apparent at first glance, any worker who suffers an accident that is construction related needs the services of a knowledgeable local Brooklyn construction accident lawyer at Peters Berger Koshel & Goldberg, P.C. When it comes to compensation, finding the responsible party is not always an easy task.  In some cases, the construction company might be held responsible, but there are times when the property owner bears responsibility, as well as various contractors and sub-contractors.  For this reason many workers who are hurt need the services of the attorneys at Peters Berger Koshel & Goldberg, P.C.
Another reason to seek out a local construction accident lawyer at Peters Berger Koshel & Goldberg, P.C. is to help navigate through the different workers' compensations laws currently in effect.  These laws, while designed to help injured workers, are often confusing and complicated.  Having an attorney explain a worker's rights and protections can go a long way to helping find relief, both financial and medical, after an accident takes place. Our  Brooklyn construction accident attorneys work with your workers' comp lawyer to help you obtain maximum recovery from third parties who may be proven negligent.
Free Consultation For Construction Accidents
If a construction worker is involved in an accident, the important thing is to seek out professional help as soon as possible. Before signing any paperwork, contact a Brooklyn construction accident lawyer at Peters Berger Koshel & Goldberg, P.C. Let someone with experience in the field of construction site accidents act as a guide towards explaining, and preserving, your rights to compensation. You can reach us at 718-596-7800 to schedule a Free Consultation.
Experienced Personal Injury Attorney in Brooklyn