Skip to Content
What Is Medical Malpractice?
Medical Malpractice or Medical Negligence is when injury or death occurs as a direct result of the failure of a physician or other health care provider (hospital, nurse, obstetrician, nursing home, anesthesiologist, pharmacist) to properly diagnose or treat a medical condition. The injury or death caused by the negligence may be either a new condition or an aggravated injury to the patient.
Many situations result in medical malpractice or negligence cases and it is important to remember that not all medical situations that end badly are the cause of malpractice.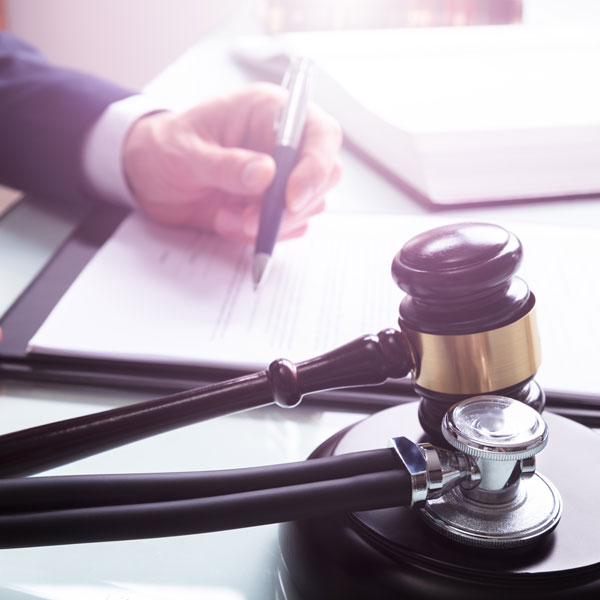 More people die each year in the United States from medical errors than from highway accidents, breast cancer or AIDS.
A 1999 report from the National Academy of Sciences' Institute of Medicine cites studies showing that the conservative estimate of people who die each year due to mistakes by medical professionals is between 44,000 and 98,000.
Do I Have a Medical Malpractice or Negligence Case?
If you believe your potential medical malpractice case has merit, please contact us for immediate assistance.
Determining if you have a potential case for medical negligence or malpractice can be difficult. One sign that you may have a potential case would be an unexpected or very different result from a surgery or medical treatment. Also, death or severe injury that occurs as a result of "routine" treatments or surgeries where the physician or doctor can give no reasonable explanation for the death or worsened condition of the patient, may give cause to suspect that medical malpractice may have occurred.
If you believe that you or someone you care about has been a victim of medical malpractice, you should call the Brooklyn law firm of Peters Berger Koshel & Goldberg, P.C. immediately.
Our first responsibility to you is to determine whether you have a meritorious case. To do this can require both the review of the facts and records by us and a physician to see if the case has merit. Because medical malpractice cases are very time consuming and expensive to litigate, it is vital to make sure that there was negligence which caused significant injury. Unfortunately, just because there was a bad result from the medical treatment does not automatically mean that there was malpractice. Our many years of experience with these types of cases enable us to properly focus our investigation to insure that the cases we bring to court are strong cases where justice demands compensation for the injuries caused by medical malpractice.
Experienced Personal Injury Attorney in Brooklyn