Skip to Content
Medical Malpractice Lawyers in Brooklyn, NY
Our Attorneys Specialize in Medical Malpractice Lawsuits
The law office of Peters Berger Koshel & Goldberg, P.C. is committed to providing the highest level of legal services available in Brooklyn, NY, and the surrounding areas. We are proud to deal with people and help our clients get justice. Among our areas of expertise is medical malpractice. We recognize difficult circumstances may arise due to medical malpractice or medical negligence, and we want to be your advocate. Medical practice or medical negligence is when injury or death occurs as a direct result of a physician or healthcare provider's failure to diagnose or treat a condition properly. Call us today to learn why it is important to hire an experienced lawyer, what is necessary to establish a case, and how we can help you.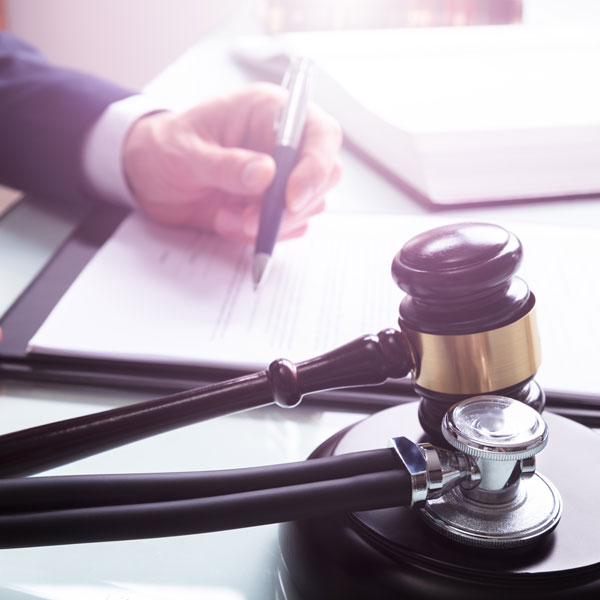 Why It Is Important to Hire an Experienced Lawyer
Studies show that more people die each year in the United States due to medical errors than from highway accidents. If you or a loved one have experienced hardship because of such errors, you need assistance from an experienced attorney. Most medical malpractice cases are more complicated than typical personal injury lawsuits. It is important to keep in mind that not all medical situations that end poorly are the result of malpractice or negligence. However, our medical malpractice attorneys in Brooklyn, NY will handle your lawsuit to hold providers accountable when they are at fault. To help with your case, we will:
Investigate the cause of your injury or illness
Analyze all medical records
Seek guidance from medical experts who are willing to testify on your behalf
Complete all necessary procedural paperwork
Determine a fair compensation award
Advocate for you in discussions with insurance companies, defense lawyers, and others
What Is Necessary to Establish Medical Malpractice?
If you believe your potential medical malpractice case has merit, please contact us for immediate assistance.
Most medical malpractice and negligence cases hinge on the definition of a medical standard of care. This standard supersedes the reasonable expectation for individuals to act prudently to keep others safe. However, it may vary based on factors such as a patient's age, medical history, or the nature of an illness. To establish medical malpractice, the attorneys at Peters Berger Koshel & Goldberg, P.C. in Brooklyn, NY will prove the care you or your loved one received deviated from the level of care that a reasonable doctor would deliver under similar circumstances. Additionally, we will argue on your behalf to prove this negligent treatment caused harm that would not have occurred if you were treated properly.
We are adept at proving medical malpractice in situations such as:
Anesthesia errors
Birth injuries
Emergency room errors
Failure to diagnose an individual
Prescription errors
Understanding Who Can Be Held Accountable
You might be able to claim medical malpractice even if you received the proper care from your physician. Though most people think of medical malpractice through the lens of a patient-doctor relationship, its scope is much broader.
Under New York state laws, any of the following parties can be held liable for medical malpractice or negligence:
Hospitals
Medical facilities
Nurses
Physician assistants
Radiologists
Specialists
Statute of Limitations for Filing Medical Malpractice Claims
You must act quickly if you think you are eligible for compensation due to medical malpractice in New York because the state only allows a small window of opportunity to file a claim. Reach out to the team at Peters Berger Koshel & Goldberg, P.C. as soon as possible so that we may start advocating for you. The statute of limitations for filing a medical malpractice claim in New York is 30 months. With few exceptions, that span begins as soon as the mistake occurs. By seeking our help early, we can help build a robust case on your behalf.
Our Team Will Help Determine Whether You Have a Case
Determining whether you have a case for medical malpractice or medical negligence can be challenging. But Peters Berger Koshel & Goldberg, P.C. can help. During a consultation, we will review your medical history, treatments, and outcomes. Our experienced attorneys can then provide suggestions about the next steps. If we believe you have a meritorious case, our next course of action will involve compiling relevant facts and information to present in court. We will keep you abreast of all findings as we work toward ensuring you receive the outcome you deserve.
Contact Peters Berger Koshel & Goldberg, P.C. Today
If you or a loved one has been a victim of medical malpractice or medical negligence, retain legal counsel from Peters Berger Koshel & Goldberg, P.C. in Brooklyn, NY right away. We will focus our efforts on helping you receive compensation for your troubles. Contact us today to schedule a free initial consultation.
Experienced Personal Injury Attorney in Brooklyn