Skip to Content
Experienced Medical Malpractice Lawyers in Brooklyn, NY
Medical Malpractice & Why It Requires a Skilled Lawyer
Medical malpractice affects thousands of people every year, and the consequences can have far-reaching impacts. Those affected may suffer serious long-term damage, and a significant number of people lose their lives as a result of medical malpractice. Studies consistently show that in the United States, more people die each year from medical mistakes than from car accidents.
What is medical malpractice? When medical professionals fail to treat or diagnose a patient's condition correctly, it may be grounds for a medical malpractice case. At Peters Berger Koshel & Goldberg, we understand how stressful and frightening these situations can be. Based in Brooklyn, NY, our team knows New York law, especially those sections that apply to medical malpractice. If you or a loved one has been injured as a result of medical errors like a misdiagnosis, prescription mistake, anesthesia error, or any other medical mistakes, contact us today to schedule a free initial consultation.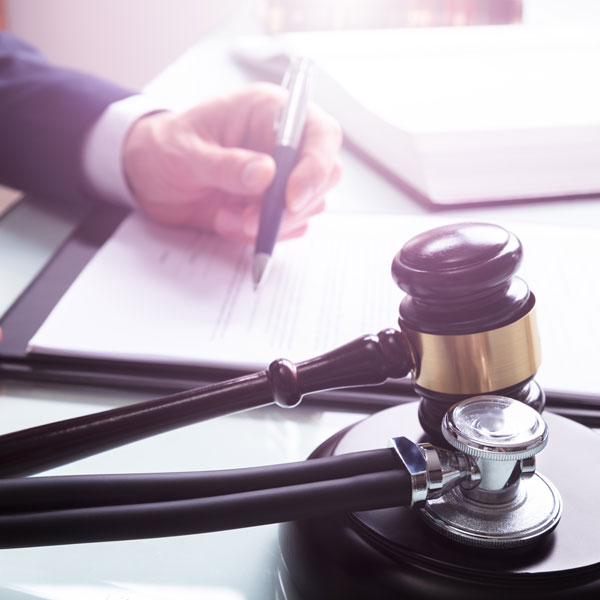 How Common Is Medical Malpractice?
Medical errors affect vast numbers of U.S. citizens each year. A recent Johns Hopkins study concluded that more than 250,000 people die every year as a result of medical mistakes, making it the third leading cause of death in the United States. Some advocates believe the number of deaths due to medical malpractice may be even higher. The actual number of people who die or are injured from medical malpractice is difficult to determine, since these incidents aren't closely tracked.
Common Types of Medical Malpractice
Administering medical care is a complicated process that requires providers to properly complete many steps. Medical care must be within accepted medical standards, and medical professionals are expected to provide the same level of care that any other similarly credentialed professional would offer. Common types of medical malpractice address:
Medication errors – Examples include prescribing or giving an incorrect dose, failing to identify drug interactions, and failing to prescribe appropriate medication.
Diagnosis errors – Diagnostic errors happen when a diagnosis is missed or delayed, or when a misdiagnosis occurs.
Failure to obtain informed consent – Medical providers must ensure patients understand and agree to treatment. Patients must be informed of what's involved with any treatment, possible outcomes, and any potential side effects or impacts that might arise in the course of treatment.
Other potential medical malpractice situations may involve:
Anesthesia errors
Birth injuries
Emergency room errors
Surgery errors
Treatment/doctor mistakes
The aftermath of medical malpractice can be devastating for the patient and their family. At Peters Berger Koshel & Goldberg in Brooklyn, NY, our team of medical malpractice lawyers has years of experience helping people who've experienced injuries as a result of these kinds of errors. Contact us today for more information, or to schedule a consultation.
Who Can Be Found Accountable for Medical Malpractice?
In New York, doctors aren't the only medical professionals who can be held responsible for medical malpractice. Providers of many types may be liable, including:
Doctors
Hospitals
Medical facilities
Nurses
Nursing homes
Physician assistants
Radiologists
Specialists
Surgeons
The Importance of Hiring Medical Malpractice Lawyers
Medical malpractice cases are often complicated, generally more so than other types of personal injury lawsuits. Successfully handling these types of cases requires an experienced, qualified legal team. When you work with Peters Berger Koshel & Goldberg, you'll receive assistance from lawyers who understand medical malpractice and how the New York laws apply to your case. We'll investigate the cause of your injury or illness, including an in-depth analysis of your medical records. Our team will obtain guidance from medical experts who are willing to testify for you, and we're always ready to advocate for you. After we've evaluated your situation, we'll determine a fair compensation amount that covers the injuries and damages you've sustained.
What You Can Expect From Peters Berger Koshel & Goldberg
When you're searching for a qualified medical malpractice lawyer in Brooklyn, NY, you can depend on the team at Peters Berger Koshel & Goldberg. We know that injuries resulting from medical malpractice can be costly, painful, and time-consuming, and we understand the frustrations of patients and their families who are coping with these circumstances. Although medical malpractice is difficult to prove, our team has extensive experience with these cases. We know how to determine breach of duty, the physician's liability, patient injury, and the full scope of damages. Our team will fight for you to be sure you receive the compensation you deserve.
Contact Peters Berger Koshel & Goldberg
If you or a loved one has suffered from medical malpractice, it's crucial to have an experienced attorney representing you. Peters Berger Koshel & Goldberg in Brooklyn, NY, understands the intricacies of medical malpractice cases, and we're dedicated to helping our clients receive the maximum compensation possible. Contact us today with questions, or to schedule a free initial consultation.
Experienced Personal Injury Attorney in Brooklyn