Skip to Content
Workplace Injury Lawyers in Brooklyn, NY
An Experienced NYC Workplace Injury Law Firm
When we accept a new job, we rarely think of the worst-case scenario—being injured in the workplace. Nevertheless, on-the-job injuries are all too common, especially at construction sites and other high-risk professions. Regardless of your job or the risk it assumes, you don't deserve to suffer through a workplace injury alone. The team at Peters Berger Koshel & Goldberg, P.C. is here to fight for your rights and earn you compensation whenever possible. Too often, workplace accidents could've been avoided with just a little more oversight from the company or supervisors. Together, we'll go over the evidence and build your case so you can focus on recovery. We've helped numerous Brooklyn, NY residents, and we're ready to help you too.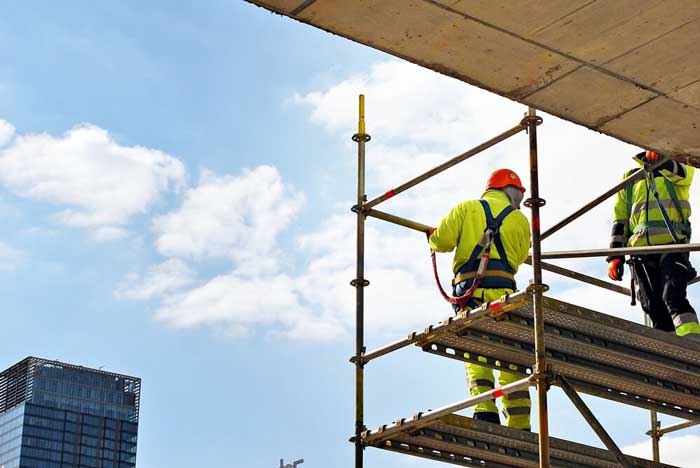 Common Types of Workplace Accidents
On-the-job accidents can take many forms. Fortunately, our workplace injury attorneys have years of experience in the field, and we've seen our fair share of cases. Some of the most common types of workplace accidents include, but aren't limited to:
Falls from scaffolds or ladders
Electrical shock
Fire
Falling buildings or debris
Crane, forklift, and elevator accidents
Workers' Compensation Benefits
Nearly all employers in New York are required to have workers' compensation insurance. This is good news for victims, as such policies go a long way to covering the costs of hospital visits and lost income. Keep in mind that when you invoke workers' compensation, you are waiving your right to sue your employer. While you won't be able to take the negligent party to court, you will find it easier to get the compensation you need. When you meet with one of our workplace accident lawyers, this is one of the avenues we'll explore. If it's right for you, our team would be happy to go into more detail concerning the ins and outs of workers' compensation.
Get Compensated for Your Injuries
Workplace injury lawsuits often result in compensation for victims. Depending on the circumstances of your case, we may be able to earn damages on your behalf. Our clients commonly receive the following types of damages:
Medical Costs: Bills from hospitals, physical therapists, and other medical professionals rack up quickly. In many cases, victims can receive funds to go toward their care.
Lost Income: Workplace injuries often mean a reduced capacity to work and earn wages. Compensation may be awarded to clients who can no longer work as they used to.
Loss of Quality of Life: Personal injury at the workplace impacts all aspects of your life. In select situations, compensation might be awarded for loss of quality of life. Our team will help you determine if this route is worth pursuing.
Get in Touch with Our Attorneys
A workplace accident is not only painful, but it can also have lasting effects on your mental and physical health. Because these incidents can be so detrimental to your quality of life, you owe it to yourself to seek out a workplace injury law firm. The professionals at Peters Berger Koshel & Goldberg, P.C. are committed to helping Brooklyn residents get the compensation they require to recover as comfortably as possible. While the idea of lengthy litigation deters some victims, our clients rest assured that we'll exhaust every option before resorting to a court battle. Instead of trying to pay hospital bills and make ends meet alone, contact us for help.
Experienced Personal Injury Attorney in Brooklyn