Skip to Content
Pedestrian Accident Attorney in Brooklyn, NY
Have You Been the Victim of a Pedestrian Accident?
Brooklyn, NY is known for its beautiful brownstones, niche cafes, and incredible walkability. But unfortunately, with lots of people walking around every day comes the potential for pedestrian accidents. If you've recently been injured in this type of incident, you need a personal injury lawyer you can trust. At Peters Berger Koshel & Goldberg, P.C., we specialize in car/pedestrian accidents, and we'll explore every avenue to get you the compensation you deserve. No one wants to think about a life-changing event such as this, but it's in your best interest to get in touch with a lawyer who knows your rights.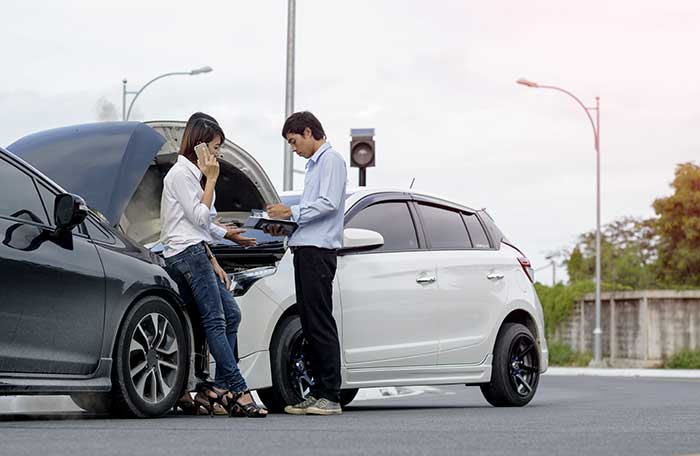 Common Causes of Pedestrian Accidents
Pedestrian injuries can occur for any number of reasons. But the most common way pedestrians are hurt on the road is another person's negligence. Too often, motorists don't pay attention to pedestrians using sidewalks, crosswalks, or curbs. The best way to keep yourself safe is to know the causes of pedestrian accidents. As you walk to work, be sure to watch out for the following circumstances:
Speeding cars
Reckless driving that could indicate driving under the influence
Distracted driving (i.e., cell phone use)
Bad weather or poor visibility
Vehicles backing up
Should I Call a Pedestrian Accident Lawyer?
No matter the extent of your injuries, it's imperative that you contact a pedestrian accident lawyer. Even seemingly minor injuries can take a toll on your physical and mental health, as well as cost you a pretty penny. After all, it's no secret that medical care is expensive. What's more, you might require weeks of hospitalization and additional months of physical therapy. During this time, accident victims often can't earn the wages they once could. Because of all these factors, working with a lawyer is crucial. The team at Peters Berger Koshel & Goldberg, P.C. has a complete understanding of New York law, and we have the resources and knowledge to earn you a fair settlement. Don't suffer through debilitating injuries alone let us help.
Who Is Liable for My Injuries?
Among the first orders of business after you contact us will be determining liability. According to New York law, anyone who contributes to a pedestrian accident can be held liable for any injuries you may incur. Depending on the circumstances of the incident, we may find the following parties responsible for damages:
Bus drivers and transportation companies
Motorists, as well as motorcyclists and bicyclists
Other pedestrians
Manufacturers of defective products
Private businesses
Government organizations
Employers of the negligent individual
Filing Your Claim in New York
You deserve to reach a pedestrian accident settlement that allows for the compensation you need to make a full recovery. With respect to your unique circumstances, our team will come up with a plan of action to get you the appropriate damages. We may recommend a personal injury claim, or we might suggest a no-fault claim in order to pay your hospital bills and physical therapy costs. After consulting with you, our team will determine whether you should file a no-fault or partial-fault claim. Every case is different, and we're committed to treating you like the individual you are. Many of our clients have recovered the following types of damages:
Medical bills
Lost income
Loss of quality of life
Pain and suffering
Property damage
Schedule a Consultation Today
Pedestrian accidents can be life-changing for everyone involved. If you've been the victim of another party's negligence, you don't deserve to suffer the repercussions. Allow the team at Peters Berger Koshel & Goldberg, P.C. to help you get the compensation necessary to pay medical bills and make up for lost wages. We've represented countless clients throughout Brooklyn, NY, and our pedestrian accident lawyers are dedicated to fighting for your rights. Contact us today to schedule a consultation.
Experienced Personal Injury Attorney in Brooklyn