Skip to Content
What to Do After a Car Accident?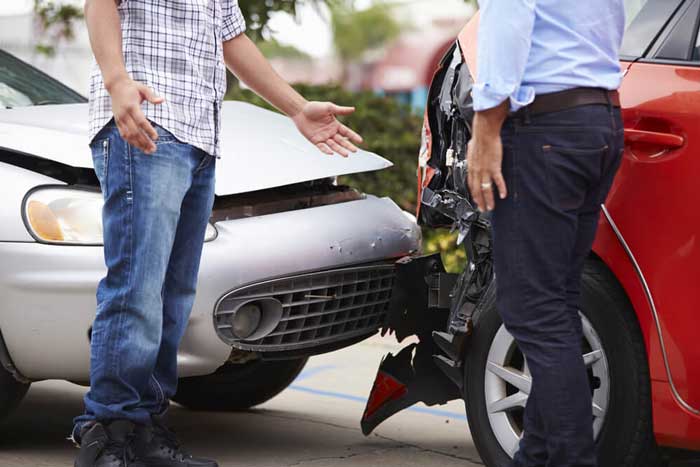 With so many vehicles on U.S. roadways, car accidents are bound to happen. Six million crashes occur in this country every year. Chances are, you will be involved in one someday. Are you prepared?
After a car accident, it is important that you say and do the right things. If you miss an important step or say the wrong thing, you could lose out on crucial financial compensation.
If you become a car accident victim, use this handy guide to get through the process and ensure maximum compensation.
Be Safe
Many people survive an accident, only to get seriously injured or killed in a subsequent accident. Do not let that happen to you. If you are involved in a crash, get your car off the road as quickly as possible. Get to the side of the road, turn on your hazard lights, and set out cones or flares to warn other drivers.
Call Police
No matter how minor the accident may seem, you should call a police officer to the scene. The police officer will write up a report that includes information about the events and drivers. This report can be valuable when you file a claim.
Gather Information and Evidence
Get as much information as possible about the other driver and vehicle, as well as the surrounding areas, injuries, and vehicle damage. Make sure to get insurance information so you can file a claim properly. If anyone witnessed the crash, get their contact information. Jot down notes about the location, weather conditions, road conditions, and the events leading up to the accident.
The best evidence by far is photos. A picture is worth a thousand words. Get pictures of the accident scene, vehicle damage, property damage, marks on the road, injuries, and anything else that can prove your case.
Seek Medical Attention
Even if you feel fine, the adrenaline rush following an accident can mask even serious injuries. Do not assume you are fine. Make an appointment with your doctor or go to an emergency room. It can sometimes take injuries weeks or even months to show up. If you wait that long to seek medical attention, the insurance company will think you are not really injured, and the delay will negatively impacting your claim.
File a Claim
Once you have all the pertinent information, contact your auto insurance company to file a claim. While you should not lie to your insurer, be careful of what you say. Phrases like "I'm sorry" and "I'm fine" are often misconstrued. Your insurance company is not on your side. They will try to close your claim quickly by getting you to take a check for less than what you need to cover your expenses. Do not accept it. Try to negotiate or get a lawyer involved.
Work With an Experienced Auto Accident Attorney
If you were seriously injured in a car accident, do not handle such a case on your own. Insurance companies will try to devalue your case and keep you from getting the compensation you deserve for your damages.
Protect your legal rights by contacting the car accident lawyers at Peters Berger Koshel & Goldberg, P.C. We will focus on your financial recovery while you focus on your physical and emotional recovery. Call our office at 718-596-7800 for a free consultation.