Skip to Content
Hospitals Find Ways to Keep Patients Healthy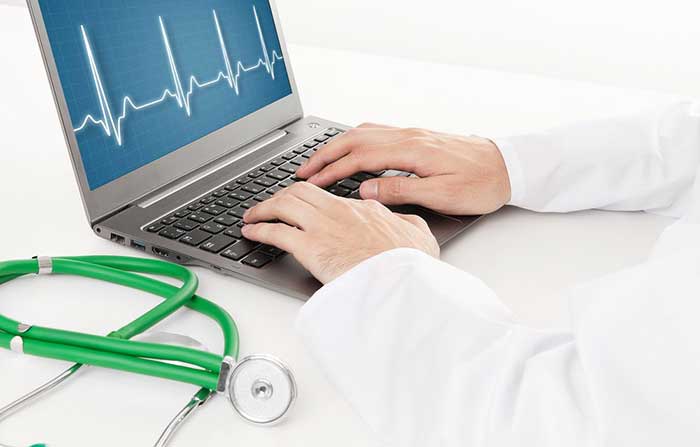 When you are in the hospital recovering after an accident, the hospital staff is tasked with helping you make a quick, complete recovery. Now, keeping watch over recovering patients is easier than ever with new wireless monitoring devices that can alert healthcare providers of any changes in a patient's breathing, heart rate, or any sudden decompensation, the physical deterioration that may occur hours before a cardiac or respiratory arrest.
Immediate treatment and constant attention to a patient's changing condition are key to helping a patient make a full recovery. As a victim recovering from a car accident or any other type of accident, you need to be your own best advocate. Talk to your doctors and other medical staff present for your recovery to find out how your condition will be monitored and treated. If you plan to file a personal injury claim for your losses, you will need to show documentation of this interaction. Learn all that you can about these processes not only for your potential claim but for your health.
EarlySense Monitors Save Lives
These monitors were developed by EarlySense, a development company based in Israel. These monitors communicate wirelessly with smartphones and computers equipped with the monitoring system platform.
Outfitting a 30-bed hospital unit with EarlySense monitors can cost anywhere from $80,000 to $200,000. Although this can be a significant expense for hospitals, these monitors have been found to save lives. In the five years, they have been in use at Newton-Wellesley Hospital in Newton, Massachusetts, the monitors have alerted staff to a patient's cardiac blockage, another patient's respiratory depression, and other life-threatening issues that the staff then addressed before the issues worsened.
Helping Hospitals Work Better
EarlySense monitors can be instrumental in the early detection of certain health issues. The monitors work with a program called the Rothman Index, which pulls information from 26 different variables in a patient's medical record to calculate his or her condition in a graph. Doctors and other hospital staff can access these graphs on their tablets, computers, and smartphones and address patient health problems the moment they appear. Lower scores show that the patient is in need of close monitoring or immediate medical attention.
EarlySense continues to build and develop the Rothman Index. The company plans to offer a pediatric version of the program in June 2015.
Brooklyn Auto Accident Attorney
A Brooklyn auto accident attorney can help you recover just compensation in the unfortunate event of a car accident. If you are suffering from an injury that resulted from a car accident, you may be entitled to monetary compensation for your hospital bills and other expenses. Contact the team of experienced Brooklyn auto accident lawyers at Peters Berger Koshel & Goldberg, P.C. to schedule your free legal consultation and case evaluation with a member of our dedicated firm. Do not wait to make the call – when you are working through treatment for an injury, you need to take a proactive stance toward your health. Lastly, no-fault insurance claims must be filled in a timely manner. You don't want to be stuck paying for thousands of dollars' worth of hospital bills.
Contact us today at 1-800-836-7801 or 718-596-7800 to set up your appointment with our firm. We are conveniently located at 26 Court Street Suite 2803 in Brooklyn. An industry-experienced Brooklyn auto accident attorney is available to answer your questions at Peters Berger Koshel & Goldberg, P.C.