Skip to Content
NYCHA Worker Dies in Building Accident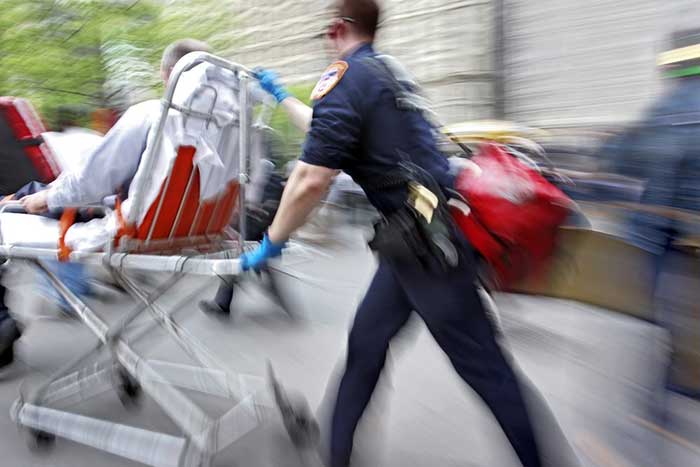 Toni Jackson, an NYCHA maintenance worker, died after a faulty hoist fell and crushed her while she was doing building work at the Coney Island Houses this past March. Her death prompted a coworker, Jakwon Rivers, to seek an investigation of the NYCHA's safety practices.
Although any worker can be injured on the job, certain occupations and industries pose a greater safety hazard to employees than others. Maintenance, construction, and manual labor professions tend to put their workers at a greater risk of workplace injury and death than less physical occupations, such as office work.
Workplace Hazards
Various types of workplaces pose unique hazards to their workers. For example, individuals who work with electrical infrastructures and wiring risk shocks and electrocution. Those working in commercial kitchens face the potential for severe burns and cuts during food preparation.
Before taking a new job, learn about the kinds of safety hazards you may face on the job and ways to protect yourself from them. In many jobs, workers are required to complete safety courses and receive vocational certifications before they may begin to work.
Workers' Compensation Claims
As an employed American, you have the right to file a workers' compensation claim if you are injured on the job. Workers' compensation is a type of insurance that most employers are required to carry to cover the losses that employees suffer as a result of their workplace injuries.
In New York, workers' compensation claims are handled by the New York State Workers' Compensation Board. To qualify for workers' compensation, an injured worker must inform his or her employer in writing about the date, time, and nature of the injury within thirty days of its occurrence. He or she must then fill out a copy of Employee Claim (C-3) and send it to the nearest Workers' Compensation Board office. Once it is received, the Board then gives the victim further instructions, which may include an independent medical exam or a hearing.
It is in your best interest to work with experienced Brooklyn accident lawyers when you are seeking compensation for a workplace accident. Accident attorneys understand the claim process and can negotiate with your employer's workers' compensation provider on your behalf to get you a fair, adequate settlement for your losses.
Brooklyn Accident Lawyers
Accidents happen, aggressive Brooklyn accident lawyers can help you get the compensation that you deserve. If you have been injured on the job, do not allow your injuries to create financial hardship for you and your family. Contact the team of experienced Brooklyn accident lawyers at Peters Berger Koshel & Goldberg, P.C. to schedule your free legal consultation and case evaluation with a member of our firm and learn more about the workers' compensation and personal injury claim processes. Do not wait for the call – when you are working through treatment for an injury, you need to take a proactive stance toward your health.
Call us today at 1-800-836-7801 or 718-596-7800 to set up your appointment with our firm. We are conveniently located at 26 Court Street Suite 2803 in Brooklyn.