Skip to Content
Flint, Michigan Residents File Federal Lawsuit Against the State Over Lead Poisoning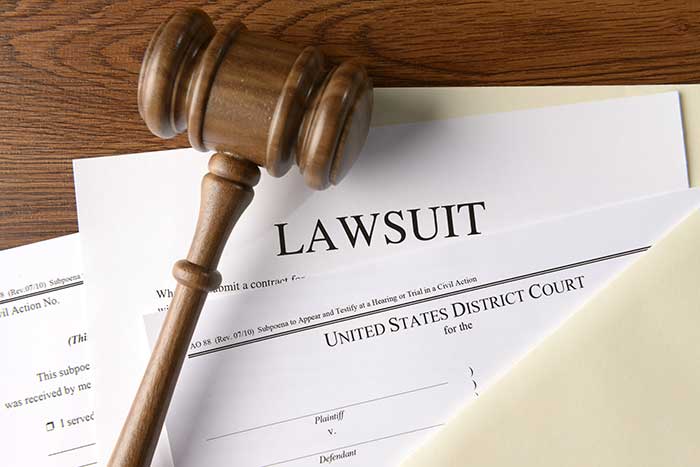 Lead is known to be extremely dangerous for humans, especially infants and children, to ingest. It has been linked to a variety of developmental delays in children and other symptoms in both children and adults, such as abdominal pain and neurological issues. When a large amount of lead is ingested, it can result in death.
Flint, Michigan has been in the news recently because of the high levels of lead found in its water after the city switched from sourcing its water from the Detroit Water and Sewerage Department to the Flint River. In 2015, studies found that the children of Flint had elevated levels of lead in their blood despite the Michigan Department of Environmental Quality assuring residents that the water was safe. Flint citizens have filed multiple lead poisoning lawsuits against the city and other government figures and entities, including the famous federal class-action lawsuit filed in November 2015.
The Federal Class Action Lawsuit
In November 2015, Flint residents filed a federal class-action lawsuit against Michigan Governor Rick Snyder, former Flint mayor Dayne Walling, and 12 others in the United States District Court Eastern Michigan District in Detroit. The suit alleged that the city officials knowingly supplied Flint residents with toxic, unsafe water because it was cheaper to do so than to continue supplying them with treated water from another source. The residents are seeking the establishment of a medical monitoring fund, the appointment of a Flint water operations monitor, compensation for their medical bills and attorney fees, and punitive damages through the lawsuit.
In response to the ongoing water crisis, the governor's office has developed an action plan to handle the lead levels in the water now and in the future. Part of this action plan included developing a task force to study how the water of the Flint River came to be so toxic.
The Dangers of Lead Poisoning
Alongside this lawsuit, other lawsuits have been filed against various public officials since residents became aware of Flint's water issues in 2014. Lead poisoning can lead to a variety of health issues, such as the following:
Developmental delays and behavioral issues in children;
Skin lesions;
Autoimmune disorders;
Anemia;
Interference with various body systems, such as the reproductive and nervous systems;
Coma;
Irritability; and
Death.
Work with a New York City Lead Poisoning Attorney
Although Flint, Michigan is currently in the news for its children suffering from lead poisoning, it is hardly the only American city where high lead levels threaten citizens' health. If you or your child have suffered because of lead exposure in your New York City home, you could be entitled to monetary compensation through a personal injury claim. To learn more about your options, contact Peters Berger Koshel & Goldberg, P.C. today to schedule your free legal consultation with a personal injury attorney from our firm and learn more about pursuing compensation for your lead poisoning-related damages.