Skip to Content
How to Respond to Unsafe Living Conditions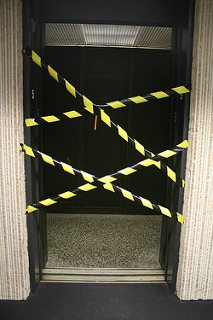 On New Year's Eve, tragedy struck in Manhattan when 25-year-old Stephen Hewett-Brown was crushed to death in an elevator in 131 Broome Street, one of three residential towers co-owned by the Archdiocese of New York's Catholic Charities and the city itself that sit beside St. Mary's Roman Catholic Church. Residents of these buildings have reportedly complained about the elevators on a regular basis, stating that they get stuck frequently. In fact, residents have referred to these elevators as "death traps."
Elevators and other building features like fire escapes, heating systems, and stairwells can pose a danger to residents if they are not properly kept up by a building's owner. Building owners have the responsibility to prevent accidents on their property. This responsibility is known as premises liability. When a victim is injured because of a lack of safety oversight, he or she may seek compensation through a premises liability claim.
How to Report Unsafe Living Conditions
If you feel that your building is not safe for its residents, you can report your findings to the New York City Department of Buildings.
Once you make your report, the Department of Buildings begins proceedings with the Unsafe Buildings Unit (UB unit) of the state court. These cases generally follow the pattern described below:
The Department of Buildings serves the building's owner and/or his or her agent with a notification stating the reported unsafe condition and the requirement that the condition be amended by the time the Department of Buildings conducts its survey of the property;
The Department of Buildings conducts a survey of the property before the court date entered with the UB unit; then
The results of the survey are submitted to the court. Once the court reviews these results, a judge determines if a truly unsafe condition exists. If so, and the building's owner does not take appropriate action to repair this condition, the judge may order that the city repair the condition and bill the building's owner for the work performed.
Other issues between tenants and landlords are handled by the New York City Division of Housing Preservation and Development. This agency exists to protect New York City residents by enforcing housing safety laws and doing emergency repair work when necessary. Sometimes, these issues need to be resolved in Housing Court, which is a type of civil court that handles housing-related issues. If you experience a health or safety violation in your building, do not allow yourself and your family to suffer. Work with an experienced attorney to have the problem fixed.
Brooklyn Accident Lawyer
If you or a loved one have been injured in an accident that could have been prevented if a building owner had exercised a greater level of vigilance, you could have grounds for a personal injury claim. To learn more, contact our team of attorneys at Peters Berger Koshel & Goldberg, P.C. Our office is conveniently located on Court Street in Brooklyn.