Skip to Content
Building Collapses: Know What to Do if you are a Victim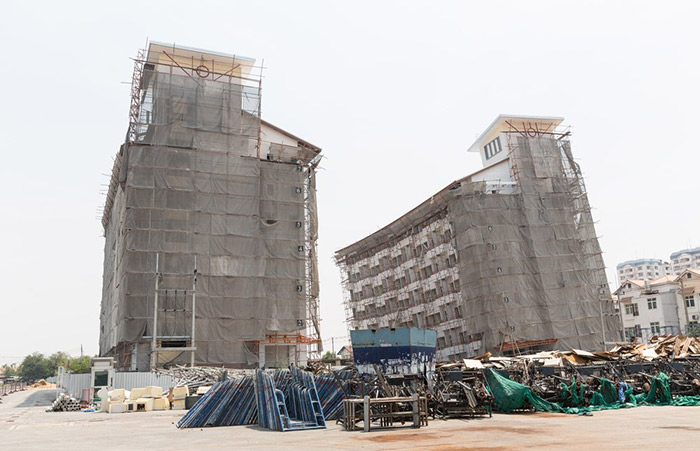 Earlier this summer, three bystanders suffered minor injuries when they were hit by debris falling from a collapsing building in Bedford-Stuyvesant. The vacant four-story building was slated for demolition and preparations had recently begun. But on an otherwise uneventful Tuesday afternoon, the building's fourth floor collapsed into the third, creating a heavy cloud of dust and debris. One of the victims was knocked to the ground from his bicycle and the others were similarly hurt in the crash.
The cause of the Bedford-Stuyvesant collapse is unknown. Buildings can collapse for many reasons, such as:
A broken or unstable foundation;
An explosion;
A fire;
Too great of a load on its frame or foundation; or
Poor design.
A collapsing building can lead to serious injuries and property damage. The collapse in Brooklyn earlier this year was not an isolated incident. Building and other structures collapse happen every year in New York City and throughout the United States. Minimize your risk being injured in a building collapse by staying out of condemned and otherwise vacant buildings. If you are a parent, protect your children by discussing the dangers of playing in vacant lots and construction sites with them. A building collapse is not always extreme – sometimes, just one brick can fall from a facade and cause a serious injury.
What You Can Do as a Victim or a Witness
If you are injured by falling debris from a collapsing building, seek medical attention for your injury right away. You might eventually want to file a personal injury claim to seek compensation for your medical bills and other expenses, but you need to put your health and safety first by having a doctor examine your injury.
If you are a witness to a building collapse, do what you can to help the victims. This can be as simple as taking photos of the accident with your cell phone or offering to provide witness testimony to the accident for any victims who choose to pursue injury claims. If it is safe for you to enter the building, enter to see if anybody has been injured. Call 911 immediately if you find an incapacitated victim and stay with him or her until the ambulance arrives.
If you choose to file a personal injury claim, be proactive and start working with an experienced personal injury lawyer as soon as you can. You will need to provide him or her with as much evidence for your claim as possible, which can include your medical bills, photographs of the accident, a record of your medical treatment, and testimonies from witnesses.
Brooklyn Personal Injury Lawyer
Accidents and injuries happen. When one happens to you, take the time to seek appropriate medical care and following that, quality legal representation for your personal injury claim. Contact Peters Berger Koshel & Goldberg, P.C. today at 1-800-836-7801 or 718-596-7800 to schedule your free legal consultation with an experienced and aggressive Brooklyn personal injury lawyer.