Skip to Content
Medical Malpractice Potential As FDA Warns of Bacterial Spread with Endoscope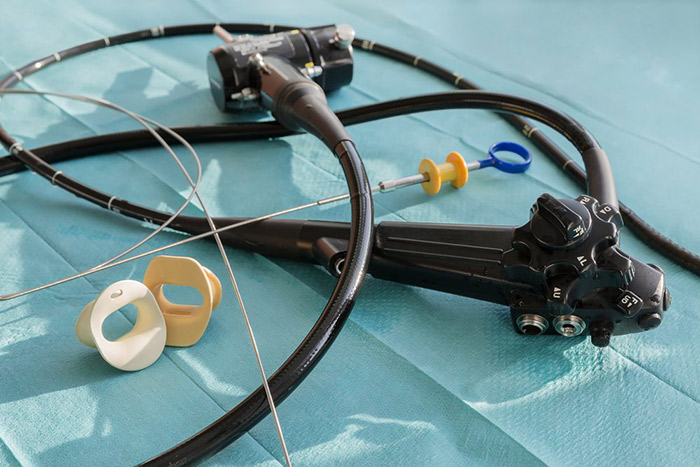 In our current era of advancing medical technology and pharmaceutical breakthroughs, the thought of a drug-resistant "superbug" is a real fear for many people. This fear is not unfounded – many of the individuals who are concerned about such a superbug are those working in healthcare and drug development.
Earlier this year, two people died from a bacterial infection spread by a contaminated medical scope. This bacterium was a drug-resistant organism known as Carbapenem-resistant Enterobacteriaceae or CRE. Another known seven victims were infected out of a total of 179 possible victims.
These seven infected victims, as well as any other individuals who find themselves suffering from a CRE infection after coming into contact with one of the contaminated scopes, could have grounds for medical malpractice claims. When a patient's condition worsens or he or she fails to get better because of a doctor or hospital staff's negligence, he or she can recover the economic damages that he or she suffered through a medical malpractice claim. Medical malpractice claims are a type of personal injury claim. Although the FDA deemed these medical scopes safe for patient use, they have issued warnings since the current manufacturer's standard for sterilizing the scopes are proving insufficient at obliterating the deadly superbug.
Filing a Medical Malpractice Claim
If you think you have been mistreated or neglected by a healthcare professional, get yourself adequate medical care from another health provider as soon as possible. The record of this corrective care will be necessary in proving your claim's validity. It is also important to get yourself on the right track toward a full and healthy recovery.
Like other personal injury claims, a medical malpractice claim requires evidence. As a claimant, you need to prove the following to have a valid medical malpractice claim:
You had a legitimate physician-patient relationship with the doctor or other healthcare providers against whom you are filing the claim.
The doctor or healthcare provider acted negligently toward you and this negligence caused your injury or worsened condition. Simply being unhappy with the results of your treatment is not grounds for a medical malpractice claim – you need to prove that specific negligence on the doctor or other healthcare provider's part caused your injury, such as a misdiagnosis or a botched surgery.
You have economic needs. This can include the cost of your corrective medical procedures, your mental and physical pain following the malpractice, and lost wages and career opportunities caused by your injury and recovery.
Medical Malpractice Lawyer Brooklyn
The most skillful medical malpractice lawyer Brooklyn residents can rely on is experienced in personal injury cases within New York City's medical community. Medical malpractice is a serious issue in American hospitals and clinics. If you suspect you have been misdiagnosed, not treated effectively, or exposed to a dangerous pathogen at the hands of your doctor or other healthcare professionals, contact the team of experienced medical malpractice lawyers in Brooklyn at Peters Berger Koshel & Goldberg, P.C. to schedule your free legal consultation and case evaluation with a member of our firm. Do not wait to make the call – if your health or well being has been jeopardized, be proactive about getting legal representation for your case with one of the most aggressive medical malpractice lawyers Brooklyn has to offer. Your health depends on your quick response to sub-par medical attention.
Call us today at 1-800-836-7801 or 718-596-7800 to set up your appointment with our firm. We are conveniently located at 26 Court Street Suite 2803 in Brooklyn.