Skip to Content
Barclays Center Crash Leaves Bicyclist Dead, Three Uber Passengers Injured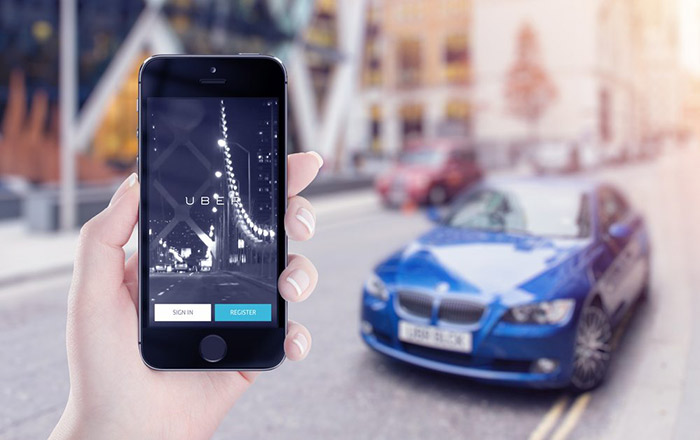 Earlier this summer, a tragic three-vehicle collision in Brooklyn left a bicyclist dead and three passengers riding in an Uber car injured. The Uber driver, Zack Sarahan, reported that he was hit from behind by an SUV and that the impact caused his vehicle to be propelled into an intersection, resulting in his passengers' injuries. The SUV allegedly continued through the intersection, where it collided with another car and the bicyclist. The bicyclist was reportedly thrown onto the SUV's roof and carried for another block, then fell into the street.
One of the Uber driver's passengers suffered minor injuries while the others suffered much more serious injuries and were treated at a local hospital. They are now among the thousands of Uber accident victims throughout the United States who find themselves in a precarious position regarding liability for the accident.
Uber Drivers are Not Uber Employees
And this is a critical point to note. Because Uber drivers are not employees of Uber, Uber is not liable for damages suffered by passengers who are involved in accidents while using the service. Previously, injured passengers were only able to seek compensation from their drivers' personal insurance policies, which offer much less than the liability held by a billion-dollar company like Uber would.
In 2014, ride-sharing companies Uber and Lyft hit a snag when they tried to enter the New York City market. The New York Taxi and Limousine Commission (NYC TLC), the commission that licenses taxi drivers and regulates the livery industry, filed a restraining order against Lyft, citing passenger safety concerns. After a lengthy court battle, Lyft and other ride-sharing companies were allowed to begin operating in New York. Now, drivers for Uber and other ride-sharing companies need to hold for-hire licenses from the NYC TLC and commercial automobile insurance to legally operate.
In 2015, the NYC TLC began regulating ride-sharing companies by requiring them to meet the following:
Passengers who complain about drivers must be informed that only the NYC TLC has the power to revoke their for-hire licenses.
All driver-facing interfaces must operate through one-touch or voice-activation while the vehicle is in motion.
Passengers must have the option to request an accessible vehicle.
Companies must collect and submit ride data for later reference.
Passengers must be provided their drivers' vehicle, license, and affiliated base license numbers.
Passengers must file data privacy and security policies with the NYC TLC.
New York state and federal laws must be followed regarding notification of data breaches.
Brooklyn Auto Accident Attorney
The rise of ridesharing services like Uber and Lyft has changed the way New Yorkers get around. However, this change brings many questions of safety and liability for passengers and drivers alike. For legal advice and representation if you have recently been involved in a car accident, contact an experienced Brooklyn auto accident attorney at Peters Berger Koshel & Goldberg, P.C. to schedule your free legal consultation with our firm. Be proactive and start working with us as soon as you can after your accident.
Contact our firm today at 1-800-836-7801 tel:8008367801 or 718-596-7800. We are conveniently located at 26 Court Street Suite 2803 in Brooklyn.