Skip to Content
Plastic Surgery: 7 Essentials for Choosing the Right Doctor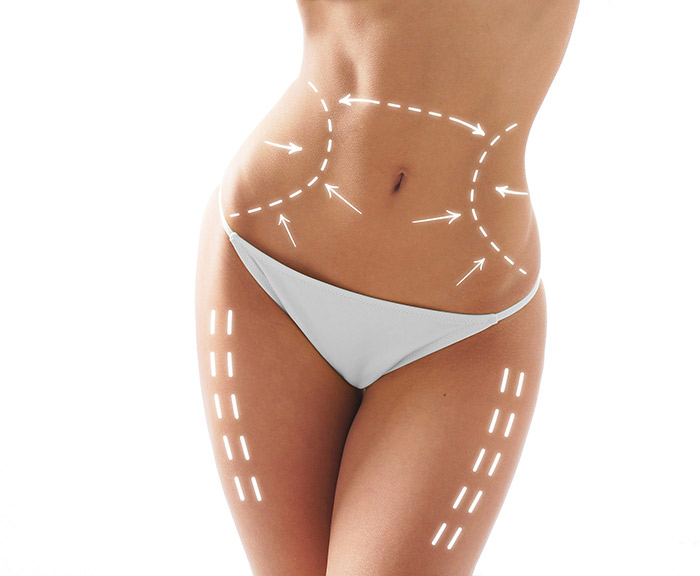 People seek plastic surgery for a variety of reasons. In some cases, individuals who have suffered serious injuries or disfigurement in accidents seek plastic surgery as part of the recovery process. For others, plastic surgery is as much about mental health as it is about physical health – individuals suffering from gender dysphoria or dealing with excessive baggy skin after a significant weight loss can use plastic surgery to alter their bodies to become more comfortable with how they appear to others.
Choosing the right plastic surgeon is a critical part of the decision to seek plastic surgery. When a plastic surgeon makes an error, his or her patient can suffer significant health problems or even death. This is known as medical malpractice.
As you research plastic surgeons for your procedure, keep the following seven points in mind to determine the right surgeon for the job.
Choose a Board-Certified Plastic Surgeon
If you are seeking cosmetic surgery, ask your prospective surgeon if he or she is certified by the American Board of Cosmetic Surgery. This board is dedicated to promoting education and professional standards for cosmetic surgeons, whose expertise is often different from plastic surgeons who work on patients seeking plastic surgery for medical reasons.
If you are seeking plastic surgery for another reason, research the certification board for doctors performing the procedure you need. This might be The American Academy of Plastic Surgeons or The American Academy of Facial Plastic and Reconstructive Surgery.
Build a Personal Relationship
You will be spending a considerable amount of time with your plastic surgeon before, during, and after your procedure. It is important that you choose to work with an individual with whom you feel comfortable discussing personal details about your health and reasons for seeking plastic surgery.
Choose a Doctor Who Has Experience with your Procedure
Ask your prospective surgeons about their previous patients. It is important that you view the doctor's previous work to get an idea of how your surgery might turn out. This is especially true if you are seeking cosmetic surgery. If your doctor can not or will not share images of previous patients with you, be wary of working with him or her.
Interview Multiple Doctors
Even if you are completely satisfied with the first surgeon you meet, it is important that you get multiple doctors' opinions before making your final decision about who will perform your procedure. Be sure to discuss your procedure with at least two doctors, preferably three or four, before making this decision.
Ask About Each Doctor's Previous Record
If he or she was involved in a malpractice claim in the past, ask about it. Do not be afraid to ask questions – be afraid if a doctor is unwilling to provide you with answers. You are trusting him or her with your body and your life. Be absolutely certain that he or she is capable of earning that trust.
Choose an Accredited Facility
Even fairly minor surgeries carry the risk of complications. Because of this risk, you want to have your procedure performed in a facility that has the necessary equipment to handle any complications that arise. Ask your surgeon about his or her facility's accreditation and the medical equipment that will be in the room when your surgery is performed. Also ask if who else will be in the room with him/her as the procedure is being completed (i.e. anesthesiologist, nurse, physician assistant, etc.).
Discuss All Associated Costs
Before choosing a doctor, find out what he or she charges for the procedure you are seeking and whether it is covered by your healthcare insurance policy. Find out about the cost of a follow-up surgery and if one will be necessary. The costs for plastic surgery procedures can vary widely from doctor to doctor and from city to city. Additional costs such as the hiring of an anesthesiologist or for medication following the procedure should be clarified upfront.
Brooklyn Medical Malpractice Lawyers
If you are a victim of medical malpractice, you need to work with an experienced Brooklyn medical malpractice attorney to file and pursue your medical malpractice claim. Choosing the right doctor for your plastic surgery can drastically minimize your chance of becoming a victim of medical malpractice. But it cannot eliminate that chance completely. Contact Peters Berger Koshel & Goldberg, P.C. today at 1-800-836-7801 or 718-596-7800 to schedule your legal consultation with our firm. Our office is conveniently located at 26 Court Street Suite 2803 in Brooklyn. We offer detailed, aggressive and experienced consul as our Brooklyn medical malpractice lawyers are skilled in New York malpractice law.