Skip to Content
Misdiagnosis of Cancer Statistics and Scenarios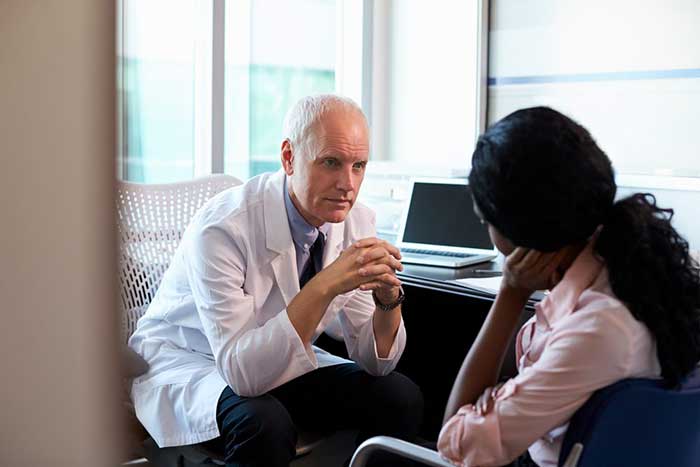 You cannot receive the medical treatment you need for your condition if the condition is not diagnosed correctly. When a condition is diagnosed as another specific condition, you can receive treatment for the assumed condition, which can at best, be useless and at worst, be harmful while your actual condition goes untreated. This can be as bad as having your condition diagnosed much later than it should have been, which is another scenario that can put you in a position where your condition becomes worse and worse as it goes untreated.
When a delayed or wrong diagnosis could have been prevented if the doctor or another medical professional had taken greater care, the patient can file a medical malpractice claim to seek compensation for his or her damages. One specific type of medical malpractice claim is a cancer misdiagnosis claim.
Cases of Misdiagnosis and Their Statistics
An estimated 10 to 20 percent of cancer cases are misdiagnosed, but it is important to remember that there are many factors that affect this figure. Different types of cancer have different misdiagnosis rates, such as pancreatic cancer, which is initially misdiagnosed in 31 percent of cases. Other factors that can impact cancer misdiagnosis statistics are doctors' reluctance to report their errors and cases where patients are wrongly diagnosed, then die from their conditions.
Certain types of cancer are more likely to be misdiagnosed than others because they share symptoms with other, more common conditions. These cancers are:
Breast cancer. Breast cancer symptoms include skin irritation, redness and inflammation, and tenderness of the breasts. It can be misdiagnosed as a cyst, mastitis, or fibrocystic breast disease;
Lymphoma shares symptoms with many other conditions, which can make it difficult to accurately diagnose. These symptoms include fever, fatigue, night sweats, and unexplainable weight loss; and
This can be misdiagnosed as liver spots or nevus because often, melanoma causes the patient to develop dark-colored, irregularly shaped lesions on the skin.
How a Cancer Misdiagnosis Can Happen
There are many different types of physician negligence that can lead to cancer misdiagnosis. These include:
The physician fails to order the appropriate tests to accurately diagnose the patient's condition, such as a CAT scan, MRI, or blood work;
Despite ordering the necessary tests, the physician mixes up the patient's results with another patient's results;
The physician does not collect all the necessary information about the patient to guide his or her evaluation of the patient's symptoms, such as the patient's family history and other conditions; and
The physician fails to refer the patient to a specialist when necessary or fails to follow up with the patient after the initial diagnosis.
Work With an Experienced New York Medical Malpractice Lawyer
A cancer misdiagnosis can change the outcome of your condition. If you were diagnosed incorrectly or if your diagnosis came far later than it should have, you could be entitled to recover monetary compensation for your related damages through a medical malpractice claim. To learn more, contact our team of cancer misdiagnosis lawyers at Peters Berger Koshel & Goldberg, P.C. today to schedule your free initial consultation in our Brooklyn office.