Skip to Content
Connecticut Priest Killed in Metro-North Train Accident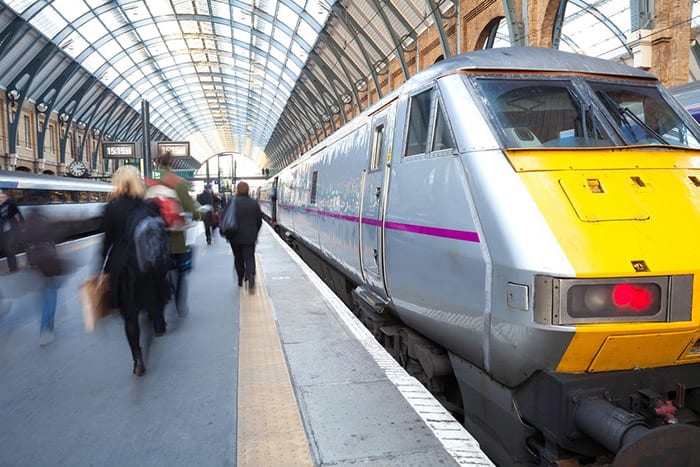 In September 2015, Father Colin McKenna of the Diocese of Bridgeport was struck and killed by a Metro-North train just east of the Westport train station. The Metropolitan Transport Authority (MTA) has not yet confirmed the accident's cause.
Trains are a part of daily life for thousands of people in and around New York City. Despite the safety features and warnings present in the stations and in the trains themselves, there are fatalities on MTA trains and tracks every year. In 2013, 53 people died in collisions with MTA trains. Always be vigilant of hazards when you are riding the train and obey all posted warnings. If you are hurt while riding public transportation, seek medical attention as soon as you can. Then, contact an experienced personal injury attorney to discuss the possibility of filing a claim to seek monetary compensation for your losses.
Avoid an Accident on the Train
Trains can be dangerous. In addition to being struck by an oncoming train, there are many ways an individual can be hurt in and around a commuter train. A few examples of possible injuries you can face include:
Broken bones, strains, sprains, bruising, and cuts from being thrown from a train seat during a collision or sudden stop;
Falling from the train platform or steps at the train station;
Whiplash
You can avoid many types of train injuries by being aware of your surroundings and obeying all posted safety warnings. If an area of a train or a train station is roped off with yellow caution tape, do not enter that area. If seats are available, find a seat and remain seated while the train is in motion. If a seat is not available, grab onto an available rail or strap and grip it tightly, using your leg muscles to stabilize yourself. You can prevent other riders' injuries by giving up your seat to an individual who might need it more than you, such as an elderly, disabled, or pregnant rider.
Watch your step when stepping from the platform onto the train. The gap between the train and the platform is an area where it can be easy to trip or fall onto the track. Always hold children's hands when stepping onto and off of the train.
If you are directed to evacuate the train for any reason, do as the conductor says to avoid an injury.
Brooklyn Personal Injury Lawyer
Even if you take all the necessary safety precautions when riding the train or subway, you can still be hurt in a collision, a derailment, or by a poorly-maintained component of a vehicle or waiting area. If this happens, you can seek monetary compensation for your damages. Contact our team of experienced Brooklyn personal injury attorneys at Peters Berger Koshel & Goldberg, P.C. today at 1-800-836-7801 or 718-596-7800 to schedule your free initial consultation with our firm. We are conveniently located at 26 Court Street Suite 2803 in Brooklyn.