Skip to Content
Common Types of Dental Malpractice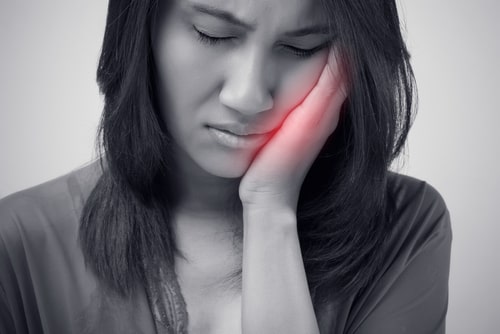 When you think of malpractice, you probably think of doctors performing surgery on the wrong body part. Malpractice can occur in the dental field, as well. You might have had a bad experience in which you had a procedure done and ended up with an infection. Maybe you have heard stories of dental patients dying from serious reactions to anesthesia.
Dental malpractice is no laughing matter. A dentist's negligence can lead to a lifetime of pain and serious complications that can even affect your general health. Read on to learn more about the most common types of medical malpractice and when you should seek legal help.
What Constitutes Dental Malpractice?
There are four main types of dental malpractice:
Negligent dental work
Delayed diagnosis or treatment of a disease
Failure to diagnose or treat a condition
Intentional misconduct by the dentist
Within these four categories of malpractice are many types of negligence. For example, infections are common in the dental field and they are caused by negligent work, particularly extractions and endodontic procedures. Another issue with extractions is that sometimes the wrong tooth is removed, resulting in multiple surgeries. Issues are also common with dental implants, as they are often lost or placed on nerves.
Many patients also experience issues with crowns and bridges. Lack of treatment planning was common in these situations. Failure to treat periodontal disease is another common issue.
While orthodontic work is common, it often leads to complications. Some caused tooth loss and TMJ injury.
Dental anesthesia is used quite often, but it often leads to serious complications, including death. Fatalities are especially common among children.
Adverse drug reactions are also common. Dentists often fail to take a patient's medical history and give patients drugs even though they contraindicate their medical history. This has led to fatalities.
You would think that dental injections would be fairly easy for dentists to do, but many do them incorrectly. Many dentists hit the lingual nerve when they perform injections, causing injuries to patients.
When choosing a dentist, the experience should be key. Improper use of dental tools can lead to pain and serious injuries.
Dental malpractice can also occur from misconduct not related to the work itself. For example, a dentist may molest a patient or speak to him or her in an unprofessional manner.
It is also important to know that a dentist can not perform dental work without your consent. A dentist cannot perform services that you did not agree to in advance. Otherwise, you have the right to file a dental malpractice claim.
Work With an Experienced Dental Malpractice Attorney
Dental malpractice is more common than you think. Your teeth serve an important function and it is crucial that you take the steps to protect them. If the damage has already been done, seek legal help right away.
The medical malpractice attorneys from Peters Berger Koshel & Goldberg, P.C. offer aggressive representation to help pay for the physical and emotional damages you suffer. We can help you file a dental malpractice lawsuit against the liable party. Call our office at 718-596-7800 to schedule a consultation.