Skip to Content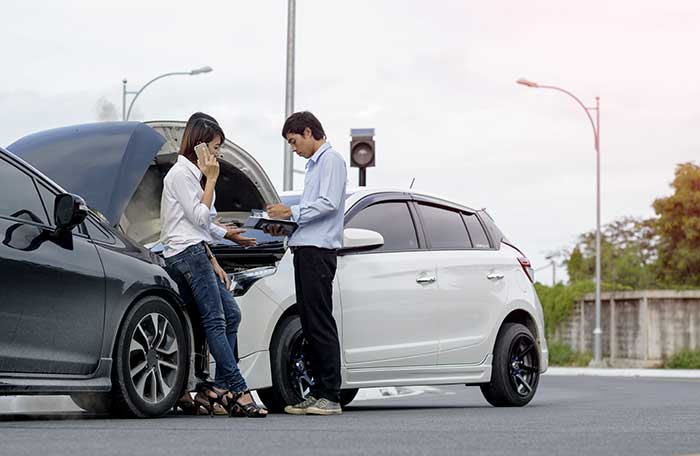 Car accidents can happen anytime you are on the roadway. A driver may be distracted and rear-end you. A driver may lose control and hit your head-on. A pedestrian may jump out in front of you and cause a crash
After an accident, you can not simply keep going and move on with your day. There are multiple steps that must be followed. If you do not follow them, you could be accused of a hit and run, which is against the law.
Do you know what to do if you get into a car accident? Follow this handy guide for a successful accident claim.
Move Your Car to a Safe Place
After an accident, you do not want to get out of the car right away. Ideally, you want you to be able to move your vehicle out of the roadway so you do not get hit again. If your car is still operable, move it to the side of the road. If it has been totaled, at least turn on your hazard lights so other drivers can avoid hitting it.
Check-in on the Others Involved
If you are not too badly injured, see if others need help. Check on anyone else, including drivers, passengers, and pedestrians. If they are hurt, call 911.
Call the Police
Many people fail to call the police for minor accidents, but a police report can still prove valuable, no matter how small the crash may seem. Your insurance company may claim you are at fault, but a police report may prove otherwise. If the police do not show up, you still need to file an accident report with your local DMV.
Gather Information From the Other Driver
You will need some information from the other driver in order to file a claim with your insurance company. Make sure you get the names and contact information of all the people involved. Get the license plate numbers and insurance information. Write down the make and model of the vehicles involved and get contact information for any witnesses.
Document the Scene
By documenting the accident scene, you can paint a picture for your insurance company so they can get a better idea of what happened. Get photos of the damage, any injuries you have and the general area, such as street signs and landmarks. Write down the location, time and date of the accident. If weather conditions played a role in the crash, make note of it.
Seek Medical Help
If you have been injured, seek medical help as soon as possible. Do not wait several days, as this can negatively impact your claim. Your insurance company may claim that you must not have been seriously injured if you waited to seek medical help. Even if you feel fine, you should get checked out by your doctor. Some injuries take a few days to present themselves.
File an Insurance Claim
You should inform your insurance company of the accident right away. If you were not at fault, they will hopefully compensate you for the damages you suffered, including vehicle damage, lost wages, and pain and suffering. Give them as much information as you have, but be careful what you say. Do not admit fault. Let them assess your case, but if they are hassling you, contact a lawyer.
Contact a Lawyer
If you suffered serious injuries in the crash, you will want to contact a lawyer. Your insurance company will no doubt get you to commit to a lowball offer. Do not sign anything without contacting a lawyer. A lawyer will assess your case, protect your rights and help you get the compensation you deserve.
Work With an Experienced Car Accident Attorney
One of the steps to take after a car accident is to contact an experienced personal injury attorney, especially if you have been seriously injured. Insurance companies are not looking out for your best interests. They want to save as much money as possible, even if it means you do not get the compensation you deserve.
With the car accident attorneys from Peters Berger Koshel & Goldberg, P.C. on your side, your chances of a successful outcome are much greater. Do not settle for a lowball offer. Make sure all your financial and emotional damages are paid for. Our aggressive representation can help. For a free consultation, call our office at 718-596-7800.