Skip to Content
Cerebral and Erb's Palsy Explained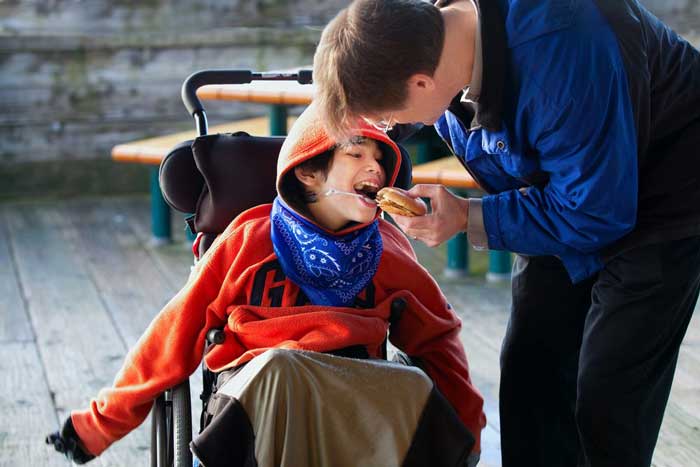 Cerebral palsy and Erb's palsy are two conditions that a child can potentially suffer from because of negligence at his or her birth.
These are two of the most common birth injuries to occur to infants born in the United States. They are both associated with injuries sustained during delivery, but each has its own distinct causes as well. In any case, where a child's cerebral palsy or Erb's palsy diagnosis can be linked to a physician or other hospital staff member's negligence, the child's parents may be able to recover compensation for their damages through a birth injury claim.
Cerebral Palsy
Cerebral palsy actually refers to a variety of disorders that affect an infant's brain function and movement capabilities, rather than only one condition. Cerebral palsy can occur when a newborn does not receive adequate oxygen during birth, if he or she suffers excessive cranial bleeding, or if the newborn's mother took certain drugs during pregnancy. Cerebral palsy is associated with extremely premature births as well.
According to the Centers for Disease Control and Prevention, approximately 4 in 1,000 infants are diagnosed with cerebral palsy at birth and 1 in 323 children live with the condition, which causes abnormal muscle tone, slow development, and lessened control over the limbs. Parents and pediatricians notice the symptoms of cerebral palsy within the infant's first year.
Although there is no cure for cerebral palsy, it can be treated and affected children can make progress with their motor and language skills. Treatment options include physical, recreational, and speech therapy to target specific delays in the child's development. Some children also benefit from surgery to lengthen their muscles in an attempt to improve their ranges of movement and meditation to relax their muscles, making them easier to control.
Erb's Palsy
Erb's palsy is also known as brachial palsy because it affects the brachial plexus, which is the group of nerves that surrounds the shoulder. When an infant is forcibly removed from the birth canal with forceps or simply handled too roughly during delivery, Erb's palsy can occur. Erb's palsy affects approximately one in 1,000 infants.
Treatments for Erb's palsy include surgery, focused massages to the affected area, and physical therapy. In mild cases, an infant's Erb's palsy can be healed completely within six months. Most cases – approximately 70 to 80 percent – of Erb's palsy heal completely. In cases where it does not clear up in infancy, the child may suffer from functional loss of the affected arm for life.
Personal Injury Attorneys in Brooklyn
If your child is suffering from cerebral palsy, Erb's palsy, or any other condition related to a physician's error at his or her birth, you could be entitled to monetary compensation for your expenses related to your child's injury. To learn more about the possibility of seeking this compensation through a birth injury claim, speak with an experienced personal injury attorney in Brooklyn. Our team of attorneys at Peters Berger Koshel & Goldberg, P.C., can answer your questions and help you get the monetary compensation you and your child deserve. Call us today at 718-596-7800.