Skip to Content
White-Out Conditions Led To Seven-Car Crash On Long Island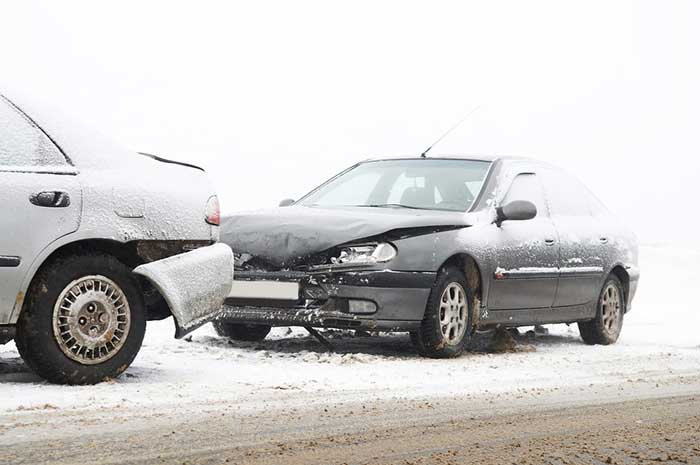 Wintertime is notorious for auto accident injuries and fatalities. Treacherous wintery conditions can pose difficulties for even the most cautious drivers. This last winter in New York and across the Northeast region was particularly bad. One weather storm this past February hit the New York region and drivers exceptionally hard.
In mid-February, weather authorities issued a wind chill advisory for New York City, northern New Jersey, western Long Island and southern portions of western Connecticut. The temperature was expected to be in the single digits. And what made the situation particularly dangerously were the intense winds with gusts of 50 to 60 miles per hour. The temperature, coupled with the intense winds, made for difficult driving conditions, including blowing snow across highways lanes, limited visibility, and patches of black ice. Citing the weather conditions, police requested that drivers remain off the roads.
Despite the recommendation from the police, many drivers failed to heed the warning, which resulted in car accidents and injuries. In particular, the snow and wind gusts created white-out conditions in Riverhead, New York. The white-out conditions caused a seven-car crash in Long Island. Fortunately, no one reported injuries from the accident, but the owners appeared to suffer thousands of dollars in property damage to their cars.
Winter Weather Driving Tips
Anytime someone is driving a vehicle, it is paramount to use the utmost caution. This is all the more important when weather conditions can make driving even more difficult and dangerous. In this regard, the state of New York offers drivers several key tips for winter driving. These include:
Remove ice and snow from the car before driving;
Check road conditions and winter travel advisories before driving;
Make sure your car is ready for winter, including checking the tires and using the recommended amount of antifreeze in the radiator;
Use headlights during darkness and times of limited visibility;
Match the car's speed to the road conditions and don't weave in and out of traffic;
Leave plenty of room between vehicles.
Contact an Auto Accident Lawyer: Brooklyn
Contact the most knowledgeable auto accident lawyer Brooklyn has to offer if you or a loved one has been injured in an auto accident. Peters Berger Koshel & Goldberg, P.C. can help protect your rights. The most resourceful auto accident lawyer Brooklyn has to offer comes with extensive experience helping victims recover compensation for their car accident injuries and other damages. You may be able to receive compensation for your injuries, including damages for medical care and expenses, physical and emotional pain and suffering, and loss of wages and earning capacity.
From handling your insurance claim to litigating your car accident lawsuit, our auto accident lawyers in Brooklyn will help you throughout the entire process. Contact us at 1-800-836-7801 or 718-596-7800 for a free consultation. Or you can also visit our Brooklyn office to see how our auto accident lawyers can help you protect your rights.