Skip to Content
The History of New York City's Subways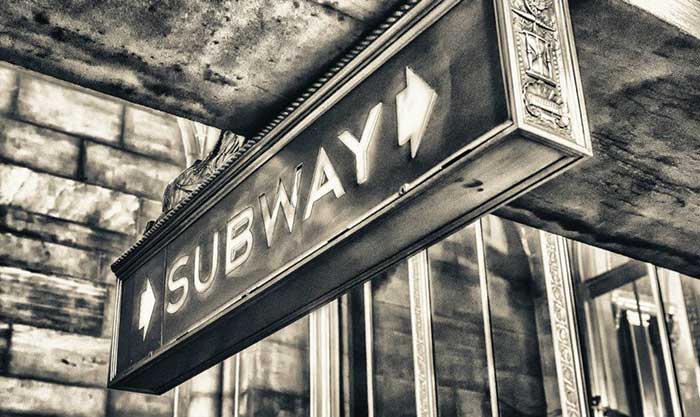 One of New York City's defining features is its subway system. The subway, along with the buses and regional rail serving the city through the Metropolitan Transportation Authority (MTA) makes it possible to live in New York City without a car, which is rare in most of the United States. If you are injured in a subway accident, speak with an experienced personal injury lawyer.
New York's subway system dates to 1904, making it one of the oldest public transportation systems in the world. It was first conceptualized in 1867 when Alfred Ely Beach demonstrated Beach Pneumatic System at the American Institute Exhibition. Two years later, he constructed a 312-foot working model of the system. However, this project never moved beyond Beach's initial construction.
Later, plans for a large-scale subway system were approved in 1900 and construction began in 1904. The first subway company to operate in New York was the Brooklyn Rapid Transit Company (BRT). Over the next few years, it grew by purchasing other transport companies in the borough.
In 1940, the city purchased the existing subway companies, the Brooklyn-Manhattan Transit Corporation and the Interborough Rapid Transit Company to form the Independent Subway System. This was operated by the Board of Transportation, which became the New York City Transit Authority in 1953, then the Metropolitan Transit Authority in 1968.
In the 1970s and 1980s, the subway suffered a decline in service. Dirty, graffiti-covered cars became the image most New Yorkers associated with the subway and many intentionally avoided using the system. Facing the economic realities a subway in disrepair had for millions of New Yorkers, the city invested $18 billion in the revitalization of the subway from 1985 to 1991. This involved the refitting of more than 3,000 subway cars, which then had air conditioning for the first time in their history. New York's subway system continues to grow and evolve to this day.
If you are Hurt on the Job
Accidents can happen anywhere. If you have been injured because of another party's negligence, you could be entitled to receive monetary compensation for your damages through a personal injury claim. This is true whether your accident occurred at work, on private property, or on public property such as the subway. If you are injured, gather as much evidence as possible such as photographs of the evidence, contact information for any witnesses to the accident, and the official accident report to support your personal injury claim.
Work with an Experienced New York Accident Lawyer
If you were involved in a workplace accident and you are now suffering from an injury, work with an experienced personal injury lawyer to pursue monetary compensation for your damages through a workplace accident claim. Our team of experienced New York personal injury lawyers at Peters Berger Koshel & Goldberg, P.C. can help you file your claim to seek the money you deserve. Do not wait to contact our firm – call us today to set up your initial legal consultation in our Brooklyn office.