Skip to Content
Negligence in Nursing Homes: Nursing Home Pays Family Of Frozen Man $750K To Settle Wrongful Death Lawsuit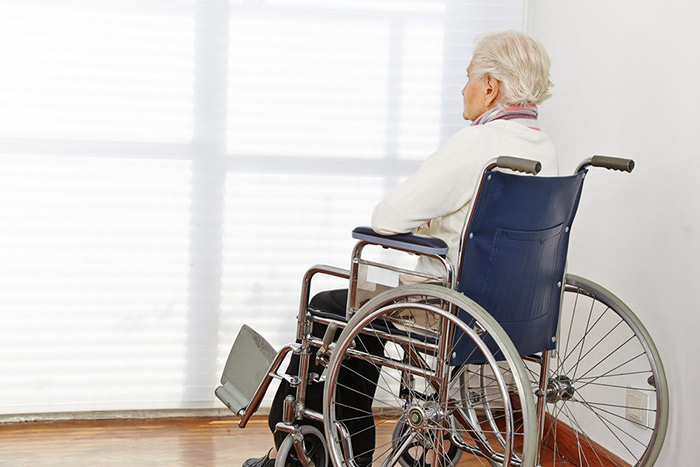 Negligence in a nursing home led to the death of a former-prominent judge and his family to settle a wrongful death lawsuit. In February 2008, the late Civil Court Judge John Phillips froze to death in his Prospect Park Residence apartment. Phillips had lived at the nursing home for just eight months until his death in 2008.
The judge's family filed a wrongful death lawsuit against the nursing home. According to Phillip's estate, "Judge Phillips froze to death while confined to an unheated apartment at the defendant's unlicensed facility in February 2008." The estate claimed that nursing home confined Philips in his apartment and blocked doctors from seeing Phillips.
The nursing home allegedly had knowledge of the unheated conditions in the building, yet failed to do anything. Residents would apparently often stay in their rooms because they did not want to brave the conditions of the unheated dining room. And they also supposedly avoided other common and activity rooms because they were too cold to use.
In addition to failing to provide heat, the family claimed that the nursing home failed to provide Phillips with a diabetic diet and operated the assisted-living center without a license. Just a week prior to the settlement, the matter had been scheduled for a jury trial. The wrongful death lawsuit sought $40 million in damages. The family, however, settled for $750,000.
Negligence in Nursing Homes
Abuse of the elderly and disabled, particularly in nursing homes, is a serious problem in New York and throughout the United States. There are more than 3 million Americans residing in nursing homes. According to one study conducted by the National Center on Elder Abuse in 2000, 44 percent of nursing home residents reported that they had been abused. Furthermore, 95 percent reported that they or another resident had been neglected. Negligence in nursing homes is a real problem faced by the elderly community every day.
Elder abuse has significant health risks on those victims being abused. Data shows that elders who had been abused had a 300 percent higher risk of death when compared to those who had not been abused.
Contact an Attorney Specializing in Negligence in Nursing Homes
If you or a loved one is a victim of negligence in a nursing home, an experienced New York negligence in nursing home attorney can help protect your rights. At Peters Berger Koshel & Goldberg, P.C., we employ a team of knowledgeable attorneys who have extensive experience helping nursing home victims recover compensation for their injuries.
Contact our attorneys at 1-800-836-7801 tel:8008367801 or 718-596-7800 for a free consultation or visit our Brooklyn office to see how our attorneys can help you protect your rights.