Skip to Content
Jersey City Construction Worker Killed by Falling Tape Measure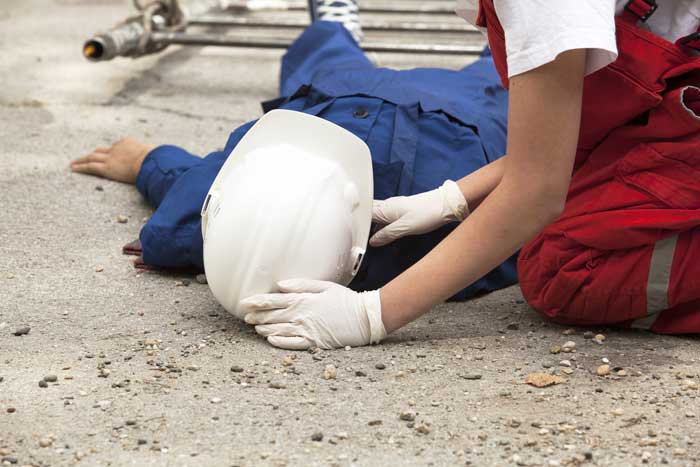 According to the Occupational Safety and Health Administration, in 2013, falls were the leading causes of worker deaths at construction sites, followed by struck by an object, electrocution, and caught-in/between. These causes, known as the "Fatal Four," accounted for nearly 60% of worker deaths at construction sites in 2013.
In 2013, 82 construction workers died as a result of being struck by objects at a construction site. From large cranes to power tools, there are numerous objects that can strike and injure a construction worker. These objects can pose a significant danger if proper safety measures are not employed. Even apparent innocuous objects, such as a tape measure, can cause serious injuries or even kill someone. Tragically, this recently happened to one man at a Jersey City construction site. Contacting a trusted and experienced New York construction accident attorney can help answer questions or concerns you may have regarding your case.
Tape Measure Falls and Kills Jersey City Construction Worker
Last month, a worker at a Jersey City construction site died after a tape measure fell and hit the man on the head. The one-pound tape measure fell from the waist of a construction worker at a 50-story building at 70 Christopher Columbus Drive. The tape measure fell about 400 feet and hit another construction worker below and killed the man.
The tape measure, which slipped from the control of another worker above, hit a piece of metal equipment and hit the construction worker below. The construction worker had just parked his truck and stepped onto the construction site. According to a spokeswoman for the Jersey City Department of Public Safety, the construction worker was not wearing a helmet. It is unclear why the man did not have a helmet, but according to the construction company, all people at the side were required to wear helmets.
Protection From Falling and Flying Objects at Construction Site
A construction worker is at risk to be struck by a falling whenever work is being performed above someone. While there is an inherent risk and danger to be struck by a falling or flying object at a construction, certain safety measures can be taken to reduce the risk. For example, the Occupational Safety and Health Administration recommends workers to:
Wear hardhats and eye protection;
Uniformly stack materials on top of each other to avoid objects falling, sliding, or collapsing;
Use toeboards, screens, or guardrails on scaffolds to prevent objects from falling on workers below;
Use debris nets, catch platforms, or canopies to catch falling objects; and
Avoid walking in areas where work is being performed above.
These measures can help reduce the risk of being injured by falling objects; however, one cannot account for the negligent or reckless conduct of another person on a construction site.
Contact a New York Construction Accident Attorney
If you have been injured in a construction site accident, a Brooklyn construction accident attorney can help you with your case. The Peters Berger Koshel & Goldberg P.C. employs a team of experienced New York construction attorneys who know how to obtain compensation for construction accident victims. Contact us today at 1-800-836-7801 or 718-596-7800 to schedule a consultation.