Skip to Content
The Recent Malpractice Epidemic at Coney Island Hospital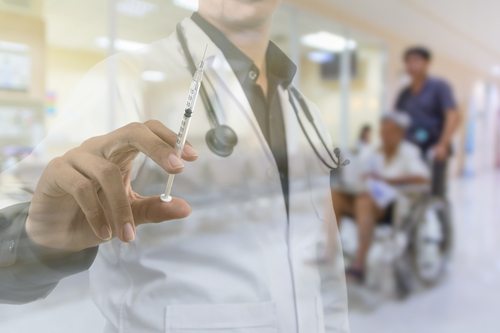 In 2016, Coney Island Hospital made the news on multiple occasions due to medical malpractice claims made against the hospital and its staff. The most notable of these cases is perhaps the case of the Brooklyn resident who secured $24 million in compensation for his damages stemming from the amputation of his leg. According to his claim, the amputation occurred because he went without critical emergency care for 13 hours following an accident due to miscommunication at Coney Island Hospital.
Medical negligence can leave a patient disabled for life. In less extreme cases, patients can face significant expenses for corrective treatment, lost wages, and emotional trauma following instances of preventable human error on the part of healthcare providers.
Recent Instances of Neglect and Negligence That Caused Coney Island Patients to Suffer
Other prominent medical malpractice cases from last year involving Coney Island Hospital include the misdiagnosis of a woman suffering from meningitis as a synthetic marijuana overdose, leading to her death. A recent piece in the New York Post published safety violations observed by a pediatrician who spent three years at the hospital as a resident.
Patients have the right to choose where they receive medical care. If you need to schedule medical treatment for yourself or a loved one, take the time to research potential hospitals to determine the safety and competence level of each. Consumerreports.org provides an easy-to-use tool to compare hospitals according to a varied set of criteria.
Safer Hospitals Serving the People of Brooklyn
According to US News & World Report, the following are the best three hospitals in New York City:
New York-Presbyterian University Hospital;
NYU Langone Medical Center; and
Mount Sinai Hospital.
In Brooklyn, New York Methodist Hospital and Brooklyn Hospital Center both received multiple five-star ratings on healthgrades.com. If you are willing to go outside the city for your medical care, St. Francis Hospital in Roslyn, NY and Hackensack University Medical Center in Hackensack, NJ is also highly-ranked facilities.
When choosing the right hospital for your treatment, look for hospitals that are well-ranked for your specific procedure and area of medicine. Look at the staff lists of each hospital as well to see individual doctors' rankings and to research if any of the physicians from whom you might receive care have disciplinary charges or malpractice claims on their professional records. Another good way to find the right hospital for your care is to ask your general practitioner for a recommendation.
Work With an Experienced Brooklyn Medical Malpractice Lawyer
If you have suffered from an injury, a worsened or stagnant condition, or any other negative health impact as the result of a healthcare provider's negligence, you could have grounds for a medical malpractice claim. To learn more about filing and pursuing this type of claim, speak with one of the experienced medical malpractice lawyers at Peters Berger Koshel & Goldberg, P.C. Contact our firm today to schedule your initial consultation in our Brooklyn office.