Skip to Content
Receive Compensation if Your Child Suffers From Cerebral Palsy due to a Physician's Negligence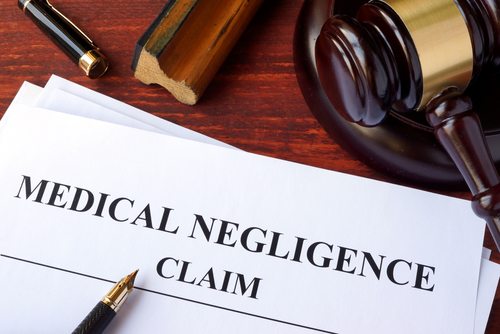 Cerebral palsy is a condition that impacts a child's muscles and ability to move. It is a commonly-cited birth injury in discussions of medical malpractice because it can result from many different types of physician negligence, such as a lack of oxygen during birth, failure to take appropriate care to avoid birth injuries knowing the mother's health issues and potential complications for the child, breech births, and premature births.
Children with cerebral palsy can require specialized medical care and academic aid throughout their formative years and the rest of their lives, which can take a substantial financial and emotional toll on their parents. Parents of children who suffer from cerebral palsy due to preventable medical errors can seek compensation for their damages through medical malpractice claims.
Which Damages Can Be Compensated Through a Birth Injury Claim?
Through a birth injury claim, parents can seek compensation for the following damages:
The child's medical bills;
The child's need for continual support, such as specialized education and therapy;
The parents' pain and suffering damages;
The parents' lost wages if one or both need to leave their jobs to provide care for the child; and
The cost of any assistive devices the child needs, such as a wheelchair.
To recover compensation, you will need to prove that you suffered damages by providing evidence of them, such as copies of your child's medical bills, quotes for the specialized education and therapy he or she will need, and documentation to support your own pain and suffering claim.
Is There a Minimum or Maximum to the Compensation I Can Recover?
In New York, there is no cap on the amount of compensation a cerebral palsy victim or his or her family can receive for their economic and non-economic damages through a medical malpractice claim. Economic damages are the damages that can be easily quantified, like the cost of the child's specialized medical care or the cost of attending a school for children with special needs. Non-economic damages are damages like the reduced quality of life, physical pain, and mental anguish.
The amount of compensation a family can recover for these damages is determined by examining all of the results of these damages and their impact on the child and the family. For example, the parents of a child suffering a severe case of cerebral palsy may receive more compensation for non-economic damages than a family whose child is only mildly affected by the condition. Often, the settlement amount a family receives is reached by applying a "multiplier," a number from 1.5 to 5, depending on the severity of their losses, to the number of their economic damages.
Work With an Experienced New York Cerebral Palsy Lawyer
If your child suffered from cerebral palsy or another birth injury due to a doctor's negligence, consider seeking compensation for your related damages through a medical malpractice claim. To learn more about this process and start developing your claim, speak with our team of experienced medical malpractice lawyers at Peters Berger Koshel & Goldberg, P.C. Contact our office today to schedule your initial consultation with us.