Skip to Content
Appellate Court Denies New York Man $430,000 Judgment in Dental Malpractice Claim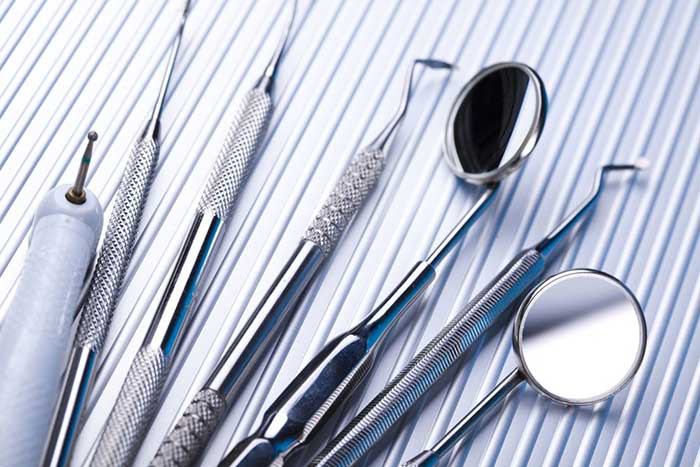 In 2007, Don Liyanage visited his dentist for a cleaning procedure. During the cleaning procedure performed by his doctor, the tip of a dental instrument allegedly broke off. Liyanage allegedly swallowed the metal instrument during the procedure. Some months later, Liyanage started to feel pain in his chest and lungs.
In January 2008, Liyanage visited the emergency room at Richmond University Hospital with symptoms of fever, cough, chest pain, and nasal congestion. The hospital took an X-ray of his chest which revealed the presence of a metallic object in Liyanage's left lower lung. Upon further tests, the object appeared to be a medical device.
Patient Filed Medical Malpractice Lawsuit
Liyanage filed a lawsuit against his dentist claiming negligence. Specifically, Liyanage claimed that "while performing a diagnostic procedure, the defendant had negligently broken the instrument she was using, causing its metal tip, or burr, to fall into his mouth, as a result of which he aspirated the burr into his left lung." The jury found that the requisite elements for dental malpractice were met. Notably, it found that:
a piece of a dental instrument went into the plaintiff's lung during his course of treatment by the defendant;
the defendant departed from accepted dental practice resulting in that piece going into the plaintiff's lung, and also departed by failing to monitor or diagnose the plaintiff's condition or advise him; and
those departures were substantial factors in causing the plaintiff's injuries.
Appellate Court Reversed Trial Court's Finding
The jury awarded the man $430,000 in damages for past and future pain and suffering. On appeal, however, the appellate court reversed the decision of the trial court. In particular, the appellate court noted that there was inconsistent testimony from the patient regarding whether the error occurred while the defendant treated him or while the patient visited another dentist:
"It is not disputed that allowing a burr to come off in a patient's mouth and failing to retrieve it or to immediately take steps to retrieve it, would constitute a departure from accepted dental practice. The sole issue here is whether the departure occurred while [Dr. Amann] was treating the plaintiff, or while the plaintiff's previous dental provider, [Eldridge Dental in Port Richmond], was treating him."
As a result, the appellate court found that the defendant should not be liable for medical malpractice because the patient failed to prove that the metal piece broke off during the procedure performed by the defendant.
Suffered a Medical Error Injury? Contact a Brooklyn Medical Malpractice Lawyer
If you or someone you know has suffered an injury as a result of a medical error, a Brooklyn medical malpractice lawyer at Peters Berger Koshel & Goldberg, P.C. can help. If your doctor was negligent in providing medical care and services, you may be able to recover compensation for your injuries. Examples of damages that may be recovered include medical expenses, physical and emotional pain and suffering, loss of wages, and loss of earning ability.
Contact our Brooklyn medical malpractice lawyers at 1-800-836-7801 or 718-596-7800 for a free initial consultation and case evaluation. Or, you can visit our Brooklyn office located at 26 Court Street Suite 2803.