Skip to Content
Uber Accident Attorney in Brooklyn, NY
We Provide Representation Following Uber Car Accidents
Peters Berger Koshel & Goldberg, P.C. is a renowned uber accident attorney based in Brooklyn, NY. We help clients who have been injured during an accident involving a rideshare driver. These cases are complicated and require the services of an experienced lawyer. It is not always easy to determine who is at fault in these situations. Fortunately, our team is more than up to the task of litigating your case. We can investigate the circumstances of the accident, identify fault, and secure the compensation that you deserve. We can cut through the red tape and pursue legal action against those who have wronged you.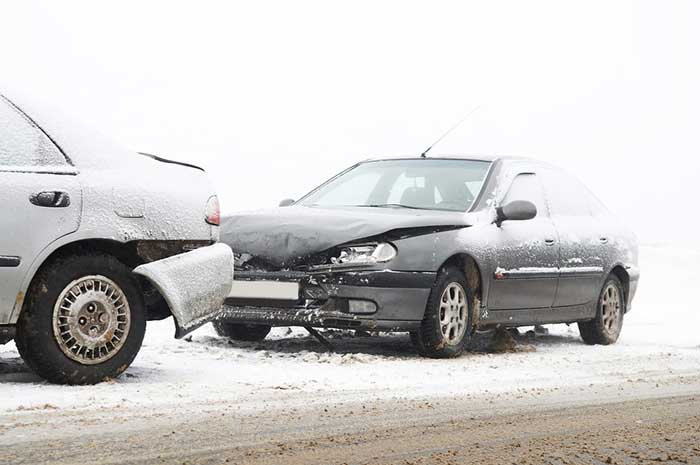 Understanding How Uber and Lyft Operate
Technically, Uber and Lyft drivers are independent contractors, not employees, making litigating accidents challenging. Both companies have built-in insurance policies that cover both the driver and the passenger. However, it is not easy to navigate these policies, and the damages awarded are often insufficient. Do not attempt to deal with the claims yourself. They are far too complicated, and it is too easy to be taken advantage of by the insurance adjusters. They are not on your side. They want to pressure you to accept a quick settlement rather than getting what you deserve.
What To Do After An Uber Accident
Ridesharing has created unique and difficult-to-litigate situations for passengers. If you were in an accident while traveling in an Uber or Lyft vehicle, then you know the accident was not your fault. But assigning blame is not the issue. The process could involve your vehicular insurance, the driver's insurance, or a third-party insurer. With so many moving pieces, it is no surprise that the process is so difficult to manage. However, there is some good news. As a passenger, one of these insurance carriers will likely pay out a settlement. The key is getting them to do that. There are some things you will need to do to protect yourself:
Seek Medical Attention: If the accident caused any kind of injury, then you are entitled to damages. But you can't do that unless you document your injury.
Call the Police: Any accident that causes serious injuries should be reported to the police. This is crucial to establishing a clear paper trail.
Take Notes: It is common for those who were in an accident to forget details. So, you need to take notes in the immediate aftermath about everything you remember.
Take Photos: Make sure to photograph any evidence of the accident, including skid marks. Doing so will give our attorneys more to work with.
Do Not Sign Anything: The moment you sign papers with a company representative, you weaken or eliminate your case. Speak with our attorneys first.
Understanding the Specifics of Uber's Insurance Policy
Uber has specific protocols in place for covering accidents. It is essential to understand them because they will dictate who will cover your medical bills. Uber and Lyft have similar insurance policies. They depend on various factors. For instance, Uber's ridesharing insurance policy includes these specifics:
When the driver turns off the Uber app or is offline, then the driver's insurance will cover the accident.
When the driver changes their status to "read" or is anticipating a ride request, the Uber insurance plan provides third-party coverage if the driver's insurance is not applicable.
When the driver is on the way to pick up a passenger or has one in the vehicle, Uber offers a 1,000,000 third-party liability coverage.
What Kind of Damages Can You Recover For Me?
Just like other car accidents, Uber accidents can cause significant bodily harm. The most common damage in an automobile accident will always be medical expenses, including long-term bills such as rehabilitation. Lost income is another common damage, as some injuries can prevent people from working. There are other damages, too, such as property damage and pain and suffering. Regardless of what you pursue, you can count on our attorneys to fight for your rights and secure a satisfactory settlement.
Our Uber and Lyft Accident Attorneys Are On Your Side
At Peters Berger Koshel & Goldberg, P.C., we have years of experience providing legal assistance to our clients. Our expertise in various legal areas serves us well when litigating Uber accidents. These cases are so complex that they require the services of an experienced attorney. We're more than happy to help. Our personal injury lawyers have worked on cases as vast as surgical error and wrongful death, so you can trust us to achieve success in your case. Contact us today for more information.
Experienced Personal Injury Attorney in Brooklyn